Meet The Gals of Moxie
Amy McCord - Owner / Liam Neeson of Weddings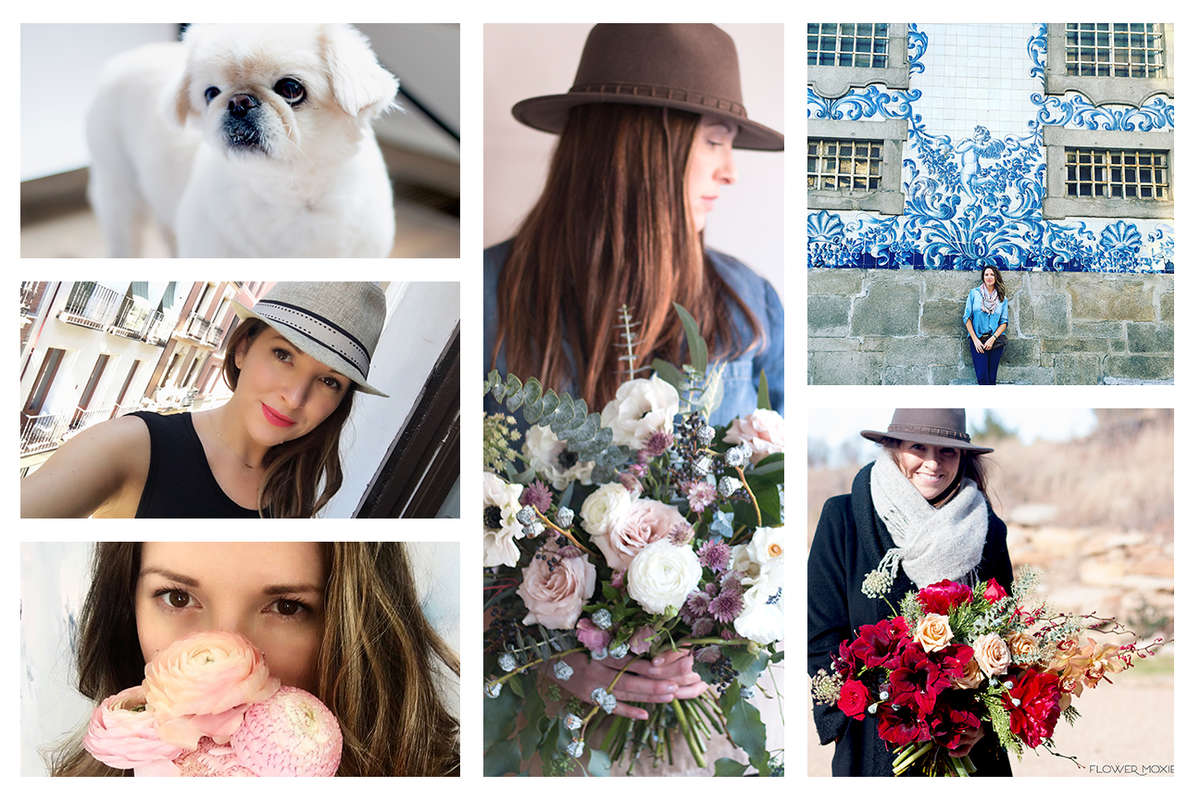 Flower whisperer.
Traveling gypsy.
Lover of bitey puppies, goats, nachos, and fanny packs.
Wedding Planner.
Spray-tan and canned wine enthusiast.
Smegil's Mom.
With planning over 800 weddings, Amy is a wedding expert. She gets it. She gets YOU. She knows the importance of having a stress free wedding and that's the mind behind Moxie.


Amy is owner of Flower Moxie and
Simply Sisters Weddings
, a business she co-owns with her clever sister!
Amy's Resume:
1986-2000- Was an exceptionally mediocre student. Never had name-brand clothes, but received some hand-me-downs from a cousin. When they didn't fit, I cut the tags and sewed them onto my mom-made jeans. Thus beginning my life as an avid 'Do-It-Yourself-er.'
2000- Saw Bone Collector and decided to get a Forensic Science degree.
2004- Graduated and realized I didn't like picking maggots off of dead bodies.
2004-2006- Moved to Austin, Texas to play my guitar and sing with my handy biochem degree. Met Matthew McConaughey, he smelled ripe, folks. I was not discovered.
2006- Moved back to Oklahoma, got corporate job, did not enjoy life when my boss would fart in my cubical.
2008- Heard about a chapel going for sale. Mum bought it. Sister and I started a wedding planning and floral biz.
2008- Our first wedding. We earned $200 dollars…..we were the planners, waitresses, florists, family counselors, marriage counselors, bartenders, and plumbers. My sister had a panic attack in the kitchen of our little chapel…my back hurt for 2 weeks afterwards.
2008- present- We are now seasoned wedding planners. We average 45 weddings a year due to our stellar service and willingness to tackle anything….including a wayward bridesmaid.
2013- The idea of Flower Moxie fell out of the sky while I was thinking about how much I loved wedding florals and truly adore teaching people how to do them. Flower Moxie was born. I didn't have an epidural.
Tiffany H.– Daily Operations / Photography / Graphic Design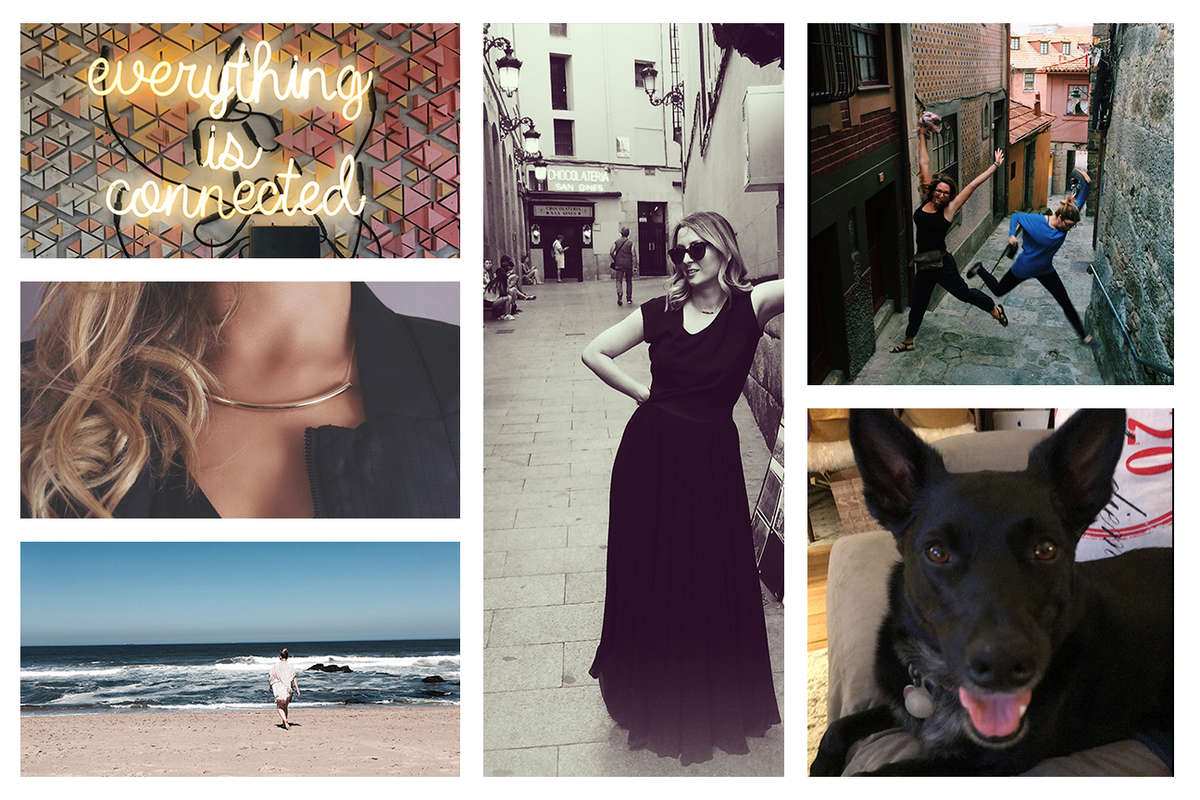 My girl Tiff DIYs her own spray tans while watching Golden Girls, runs a side hustle jewelry company
Stella Grey Studio,
AND is painfully generous to strangers over email. SO. It was an easy move to bring her aboard the Moxie team.
• First met Amy McCord on a girl's trip – knew bestie-hood was inevitable when we each bought the same XXXL "aint-nobody-getting-play" sweater blanket.


• Met "the real" Amy McCord on a trip to Spain at the bottom of several glasses of sangria AND under the false pretense of Amy actually knowing Spanish.


• Master of high-level accounting while listening to complicated-ass podcasts.


• Makes a frownie face whenever Britney is played but DOES exercise tolerance.


• Roasts own coffee but stays humble from years of harrowing mall jobs.
Morgan Moran - Content Editor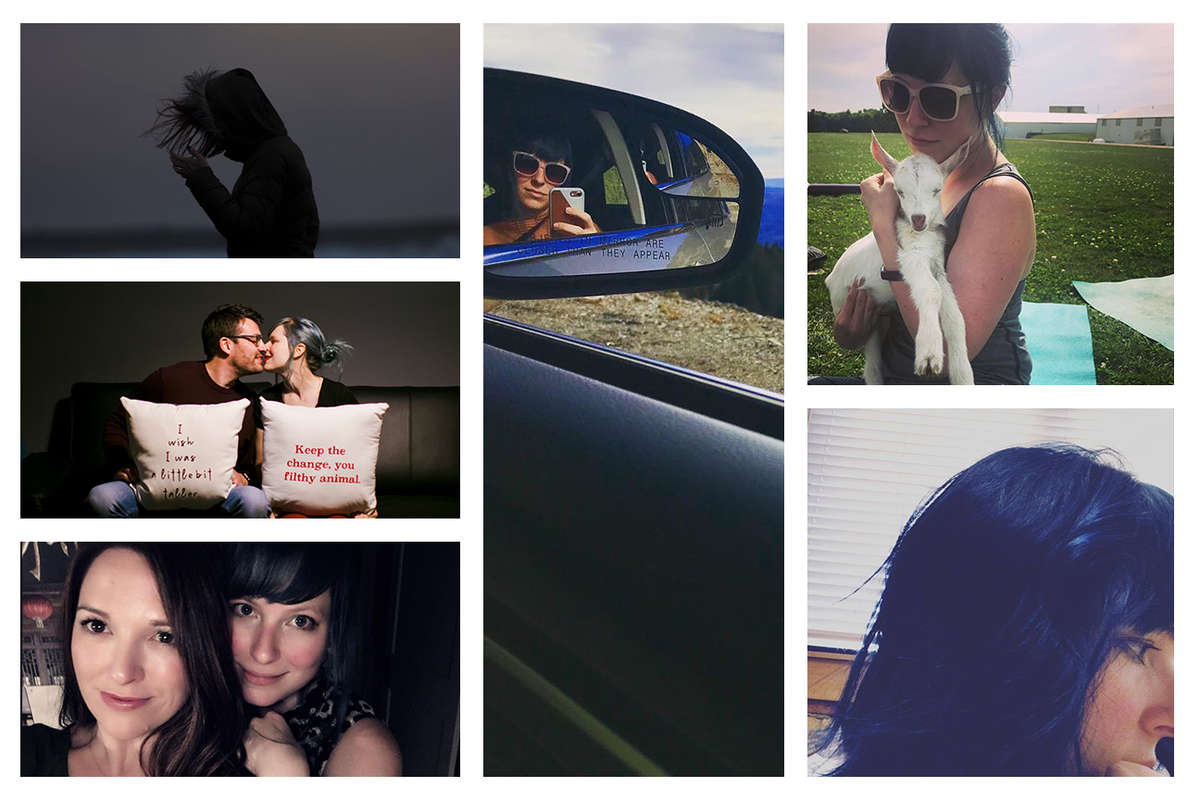 Creative Writer.
Snarky Facebook Poster.
Deep Sea Creature Googler (seriously, look up blob fish – I dare you not to think of the comic Ziggy).
Hails from Wisconsin
Married to a cheeky British husband and has three non-British cats


Morgan's Words: The universe insisted Amy and I know one another. One day at work, a co-worker burst into my office demanding to know if I've heard of Flower Moxie. I misheard and thought she said Flower Nazi. I was concerned.

Anyway, this mother-of-the-bride was convinced that I would "get a kick" out of the prose, and that I needed to know this girl. I was immediately fascinated.

Former forensic scientist who plans weddings and arranges flowers and liberally uses the phrase "Bend and Snap" while drinking Pinot from a wine bladder? Is this a real person? Does she have a femur sitting on her mantel beside her pot of succulents?

I had to know. I emailed and said something dorky like "You funny" and somehow that evolved into a Facebook friendship and social media content partnership that has quite literally lit up my life.

Amy is such a talented, committed, generous, humble-as-dirt (but pretty-as-a-peony) lady. Her brides and wedding parties adore her, and you will too!