Tweedia is a lovely choice for a DIY bride when designing her wedding flowers. Fresh cut bulk Tweedia flowers are sold by the bunch (10 stems per bunch), have multiple blooms per stem, and come in cream or blue.
Add these little gems to your floral designs to add texture and visual interest to bouquets, boutonnieres, and centerpieces.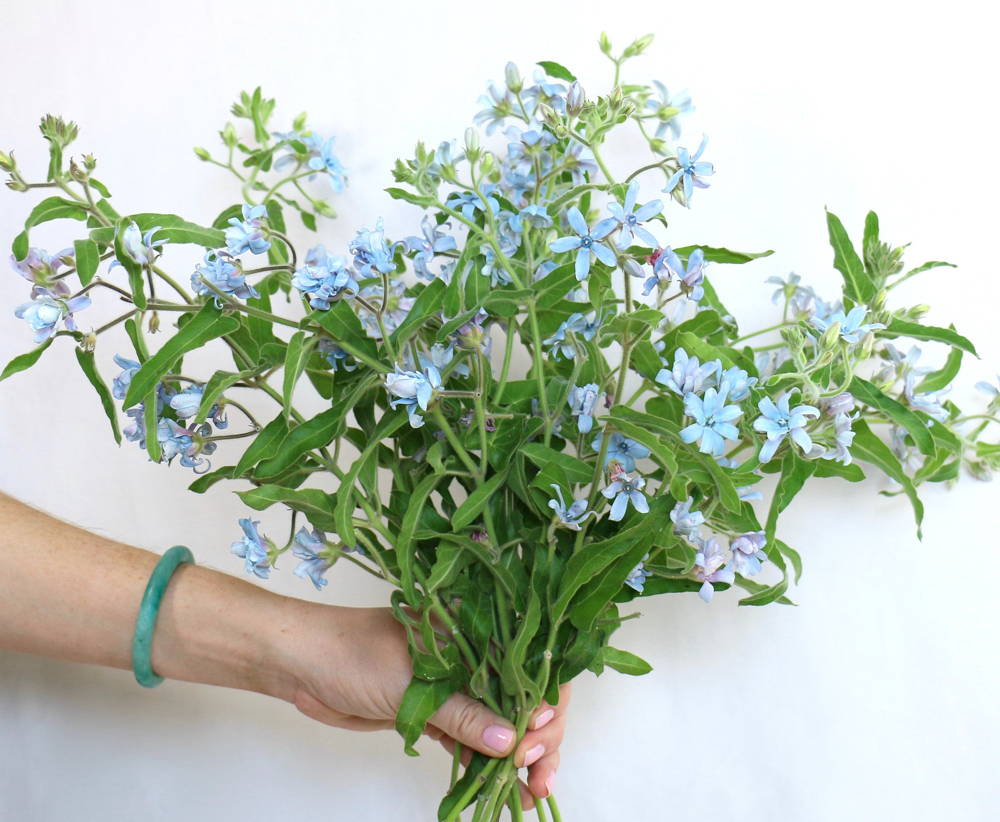 How much should I buy?
Tweedia is considered an 'Accent Flower'.
Below is a general guide for Tweedia which is sold by the bunch, 8-10 stems per bunch.
---
Bridal Bouquet: 1 bunch
Bridesmaid Bouquets: 1/3 bunch
---
Boutonnieres: 1-2 blooms
Corsages: 2-3 blooms
---
Centerpieces: 1/3 bunch
Large arrangements: 1-2 bunches