Although seasonal, Nigella is a beautiful, small texture flower that has interesting spikey green foliage and star-shaped blooms. Nigella is perfect for wildflower or highly textured vibes.
Add these little gems to your floral designs to add texture and visual interest to bouquets, boutonnieres, and centerpieces.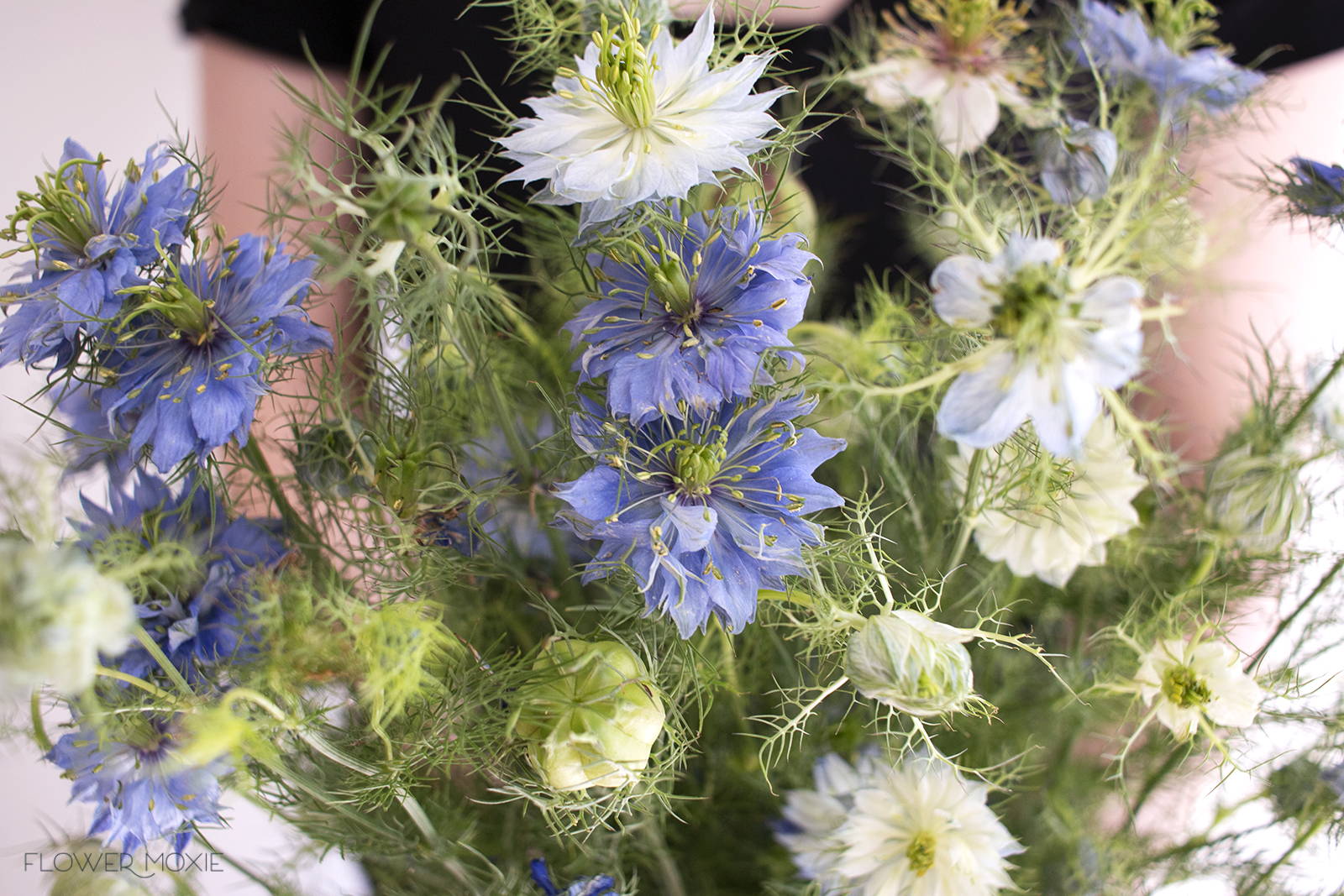 How much should I buy?
Nigella is considered a 'Texture Flower'. Based on our design ratio suggestions, Texture Flowers typically account for approximately 15% of the total design.
Below is a general guide for Nigella which are sold as a Grower's Bunch, 8-10 stems per bunch.
---
Bridal Bouquet: 1/3 bunch
Bridesmaid Bouquets: 1/4 bunch
---
Boutonnieres: 1-2 blooms
Corsages: 2-3 blooms
---
Centerpieces: 1/4 bunch
Large arrangements: 1-2 bunches