Mini Carnations have become a new DIY bride favorite due to their interesting, small textured blooms. They work perfect for all floral designs because they are so hardy, durable, and consistent!
Add these little gems to your floral designs to add texture and visual interest to bouquets, boutonnieres, and centerpieces.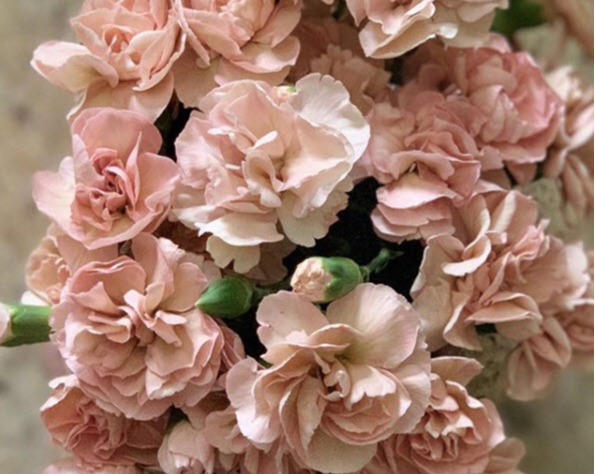 Mini Carnation Filler Volume Flower
How much should I buy?
Mini Carnations are considered an 'Filler Flower'. Due to their size, we typically use them more as an embellishment.
Below is a general guide for Mini Carnations which are sold by the bunch, 8-10 stems per bunch.
---
Bridal Bouquet: 1/2 bunch
Bridesmaid Bouquets: 1/4 bunch
---
Boutonnieres: 1-2 blooms
Corsages: 2-3 blooms
---
Centerpieces: 1/3 bunch
Large arrangements: 1-2 bunches