Planning your big day for yourself? We see you, ya DIY Bride rockstar!
When you're taking care of all the details on your own — from photographers to centerpieces — you want everything to turn out perfectly for your wedding day.
When it comes to DIY-ing your decor, flowers are a big part of bringing your vision to life! Spoiler alert- greenery is in pretty much all of your Pinterest board pins! Greenery is essential to creating the perfect wedding bouquet. It can offset voluminous blooms and add depth to bouquets, or it can even stand on it's own and serve as a refreshing replacement for standard florals.
Here at Flower Moxie, our wedding foliage is as luscious as our flowers. Go green. Shop our gorgeous selection of bulk wedding greenery online by type below!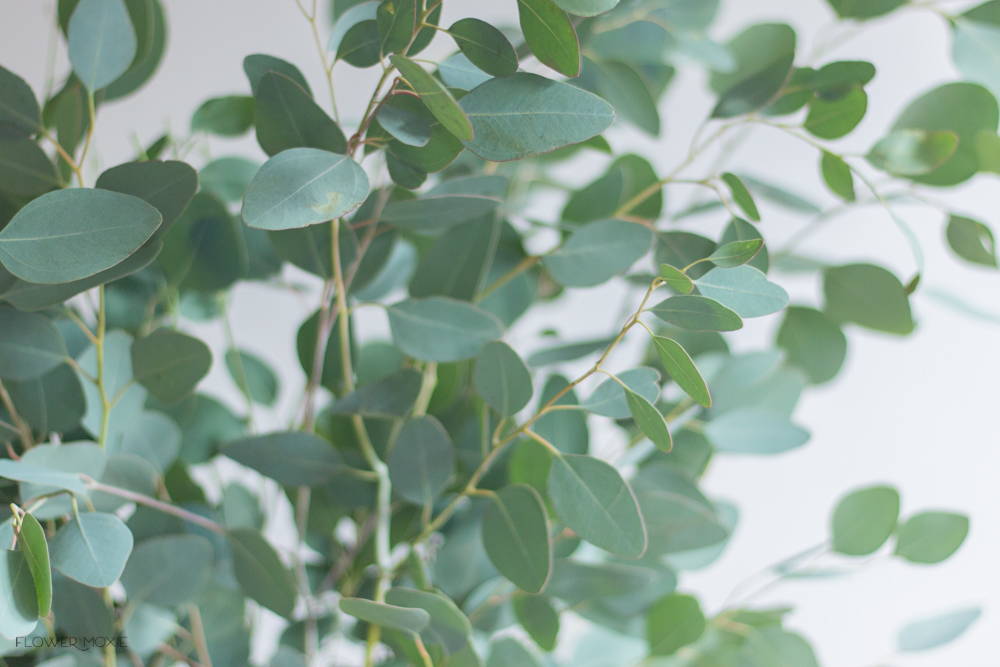 FRESH CUT WEDDING GREENERY
Types of Wedding Greenery
You might know what kind of blooms you want in your bridal bouquet, but when it comes to the greenery that will go in your floral arrangements and centerpieces, we're guessing you're at a little bit of a loss.
Just like the fresh flowers you carefully choose for your arrangements, greenery comes in all kinds of varieties and aesthetics. We offer an extensive selection of greenery from classic to exotic.
Most Popular Types of Wedding Greenery
Of course, the kind you choose will depend on your needs, intended use and floral aesthetic. See something you like? Explore all greenery below or shop by greenery style above to make it a little bit easier to match with your vibe.
What Can Greenery Be Used for in Weddings?
Green foliage can go in wedding bouquets, centerpieces, wreaths and much more. They're incredibly versatile for any type of wedding decor.
Here are a few of our favorite ways to incorporate those greens:
Green fillers for flower arrangements
Whether you want your arrangements to center mostly around the blooms or be a little more varied, green foliage helps to make your wedding bouquet really pop.
It adds volume to the arrangement, fills in gaps between flowers and gives the bouquet a more natural touch.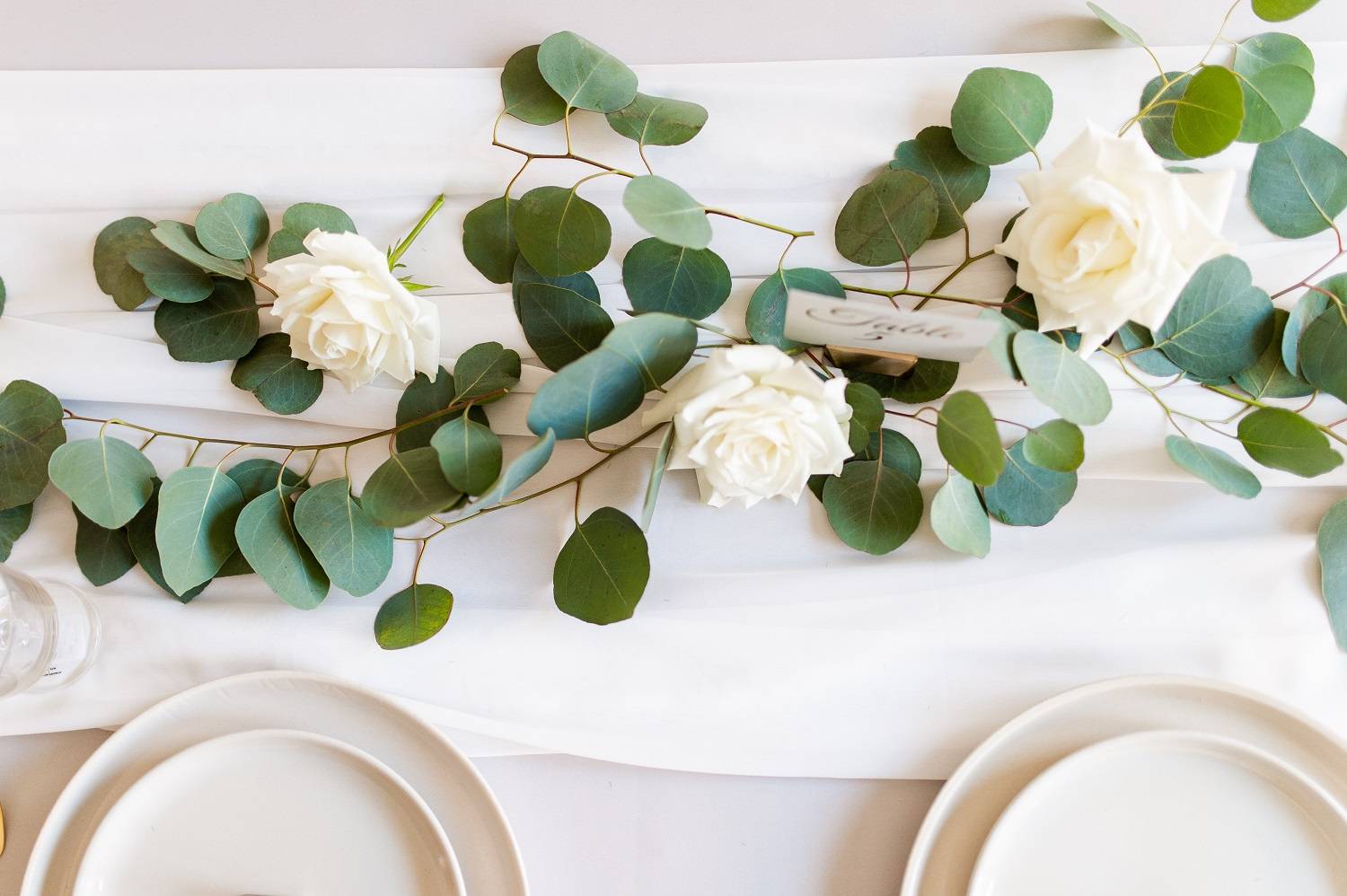 Garlands and Floral Crowns
Are you a free spirit who wants to float down the aisle with flowers in her hair?
Maybe you're planning to incorporate a handmade headdress into your bridal attire, or maybe you want to weave garlands around arches and chairs for an outdoor wedding.
Whether you're making decorative wreaths or boho headdresses, green foliage is an essential ingredient in your bridal recipe.
Flowers aren't always the grooms top pick for their boutonnieres. Greenery is your answer.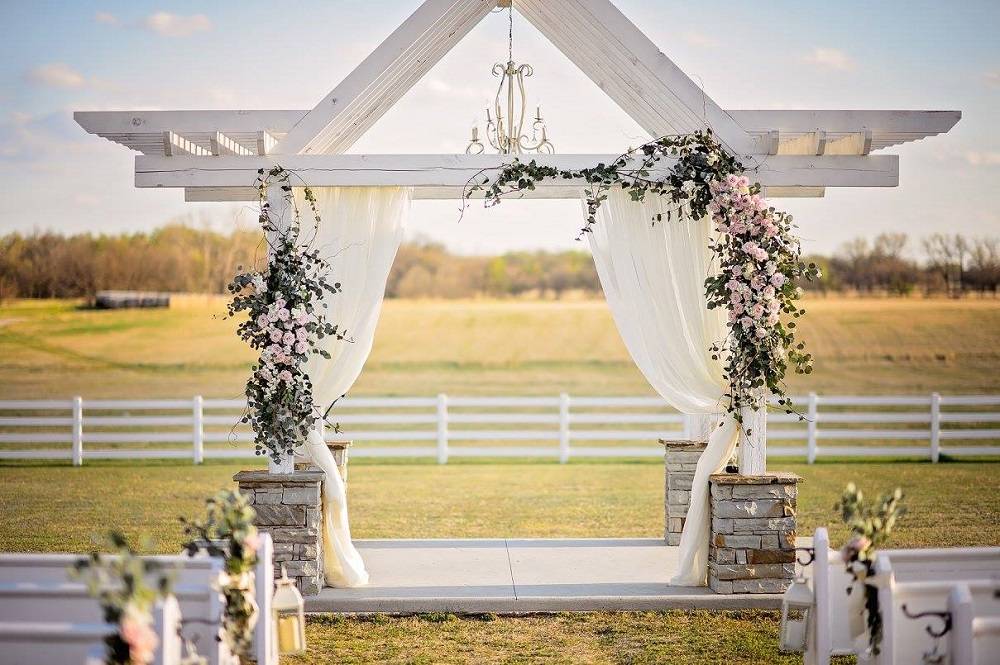 When you plan to get hitched under a huppah — or add enchanting arches to your aisle — weaving in wedding greenery is a great way to give your fixtures an elegant but natural touch. Plus, a little ivy or myrtle goes especially well with a rustic or boho wedding theme.
Whether you're surrounding your centerpiece in olive branches, pittosporum, using a large tropical leaf as a placemat, or just laying down a piece of eucalyptus, you can have fun with incorporating these greens into your centerpiece vision.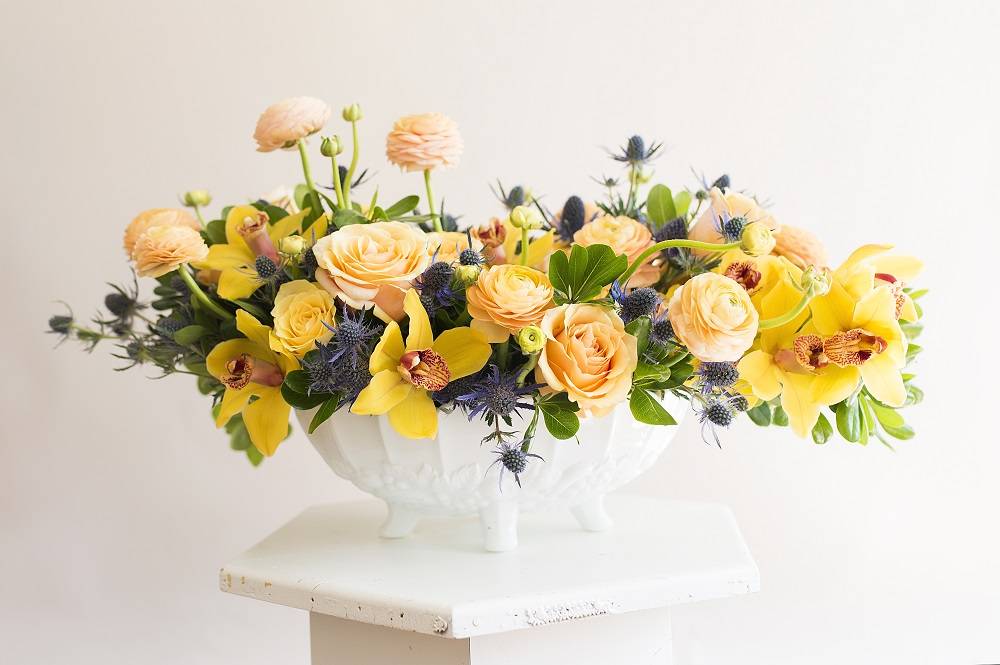 And more! The great thing about greenery is it goes well with almost anything. There are so many varieties, styles and stypes of wedding greenery that you can pick from, whether you're looking for a single tropical leaf, to a bunch, to a long greenery garland, you can find the foliage you need to enhance both your flowers and your decor.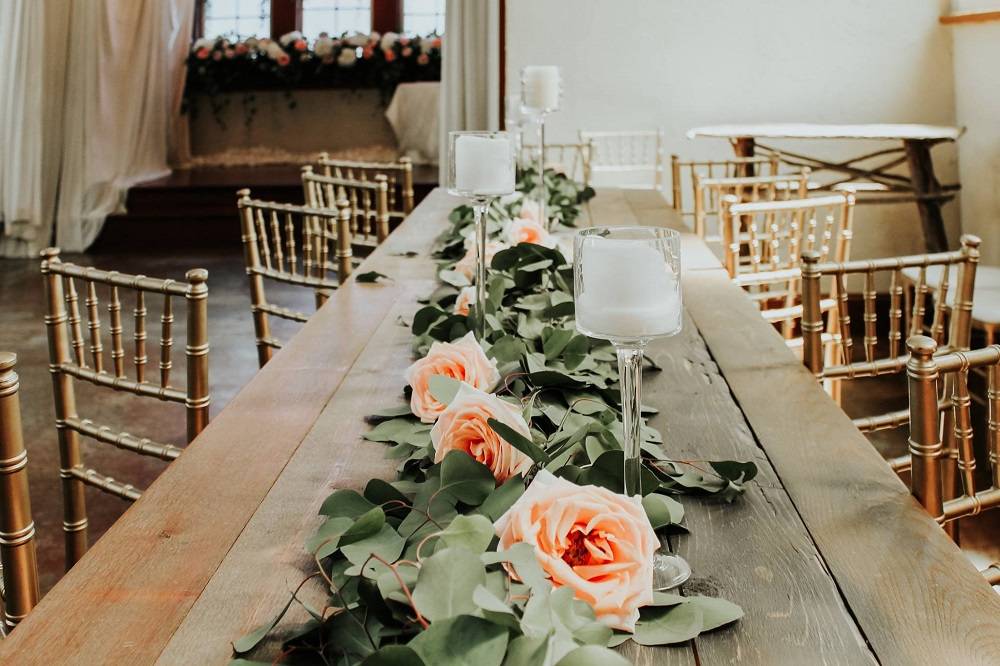 Wedding Greenery in Bulk
When you want to find the right greenery for your DIY wedding flowers, Flower Moxie offers all the leaves, branches, ferns and foliage you can dream of to pull the whole dang thing together. Browse our selection and buy our bulk wedding greenery online today!
How much should I buy?
Greenery typically accounts for approximately 35% of the total design.
Below is a general guide for Greenery which is sold by the 'Grower's Bunch', which is typically 8-10 main stems per bunch. It is best to look at our photos to get a representative sample of bunch size. Also, this is a generalization for all greeneries, look at each product for a specific quantity suggestion.
---
Bridal Bouquet: 1/3-1/2 bunch total
Bridesmaid Bouquets: 1/4 bunch total
---
Boutonnieres: sprigs
Corsages: sprigs
---
Centerpieces: 1/4 bunch
Large arrangements: 1-2 bunches