Shopping for wedding flowers can be a lot like shopping at IKEA. If you start browsing individual pieces in the warehouse, it's overwhelming AF. You might cry on some cardboard in aisle 98.
But when you view the showroom and shop via collection, it's SO much easier to fall in love. Our moodboard floral packages give you a bangin' base to build from, and plenty of freedom to add any personal favorites.
We exist to make fresh flower wedding flowers FUN, AFFORDABLE and EASY TO ARRANGE WHILE DAY DRUNK.
If our moodboard floral packages still give you boob sweat, consider a custom consult.
We can peek at any Pinterest breadcrumbs/floral screenshots you have, and recommend a custom bouquet package. Sometimes you just need to hear an OKIE accent on the phone to feel better about your life choices.
Get started by picking your mood to get the flowers, directions and printable "recipes." You're well on your way to #moxiebride status!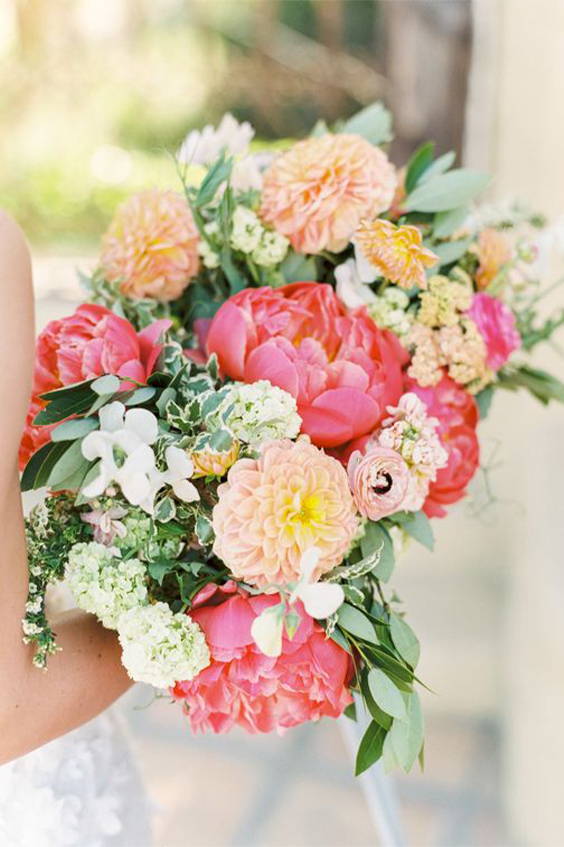 ---
Create Your
Perfect Package

Custom DIY Wedding
Flower Packages

Moodboard-Inspired
Packages
Create Your Perfect Wedding Floral Package Online Today
Ready to make your wedding day picture-perfect and post-worthy? Flower Moxie is your source for original DIY designs, florist-grade flowers, tutorials, inspiration and so much more.
Don't just dream about drool-worthy flowers — DIY your way there. Create your personal bulk wedding flower package with Flower Moxie today.
Custom DIY Wedding Flower Packages
If you're still just not feeling our designs- we won't take it personally.
We'll low-key stalk your Pinterest board to help you create a flower look that fits your color palette, style and wedding vision.
Say hello to our custom wedding floral package. We swear, you'll be obsessed.
All you need to get started designing the custom the floral look of your dreams is $35 and a friendly phone consultation with one of our girls. You'll spend 30-60 minutes chatting about your budget, your blooms and the specifics of your wedding needs. We'll even comb through your favorite Pinterest boards and bouquet looks together. By the end, we'll basically be your new BFFs — plus, you'll have a custom flower cart and the recipe to build your beautiful designs.
Changed your mind? Don't sweat it. We offer two revisions to your original design, plus a no-risk refund policy if you're not totally satisfied — but you will be.
Moodboard-Inspired Packages
If you're as obsessed with Pinterest as we are, you've probably already pinned at least one hundred -or a thousand- floral decor and bouquets. They might be similar, they may not be! But knowing what mood, theme, or style you're going for can help make putting together a bouquet a little easier- don't worry, you can still have that extra glass of wine.
Our moodboard packages are made to channel your vibe and vision, taking the guesswork out of building a bouquet package from scratch.
Pick your mood-- get the flowers, directions and printable "recipes"-- claim that #BossBride status.