Hydrangeas have long been a DIY bride's favorite choice for her wedding flowers. These are great for filling out a bouquet or centerpiece and work well in large scale arrangements.
Fresh cut bulk hydrangea flowers are sold by the stem and come in several gorgeous colors.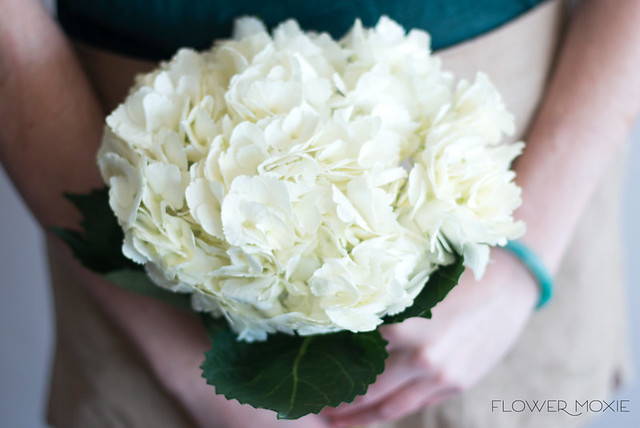 Hydrangea Filler Volume Flower
How much should I buy?
Hydrangeas are considered a 'Filler or Volume Flower'. Based on our design ratio suggestions, Filler Flowers typically account for approximately 35% of the total design.
Below is a general guide for Hydrangeas which are sold by the stem.
---
Bridal Bouquet: 5-8 stems
Bridesmaid Bouquets: 2-3 stems
---
Centerpieces: 3-6 stems
Large arrangements: 10-20 stems