---
---
---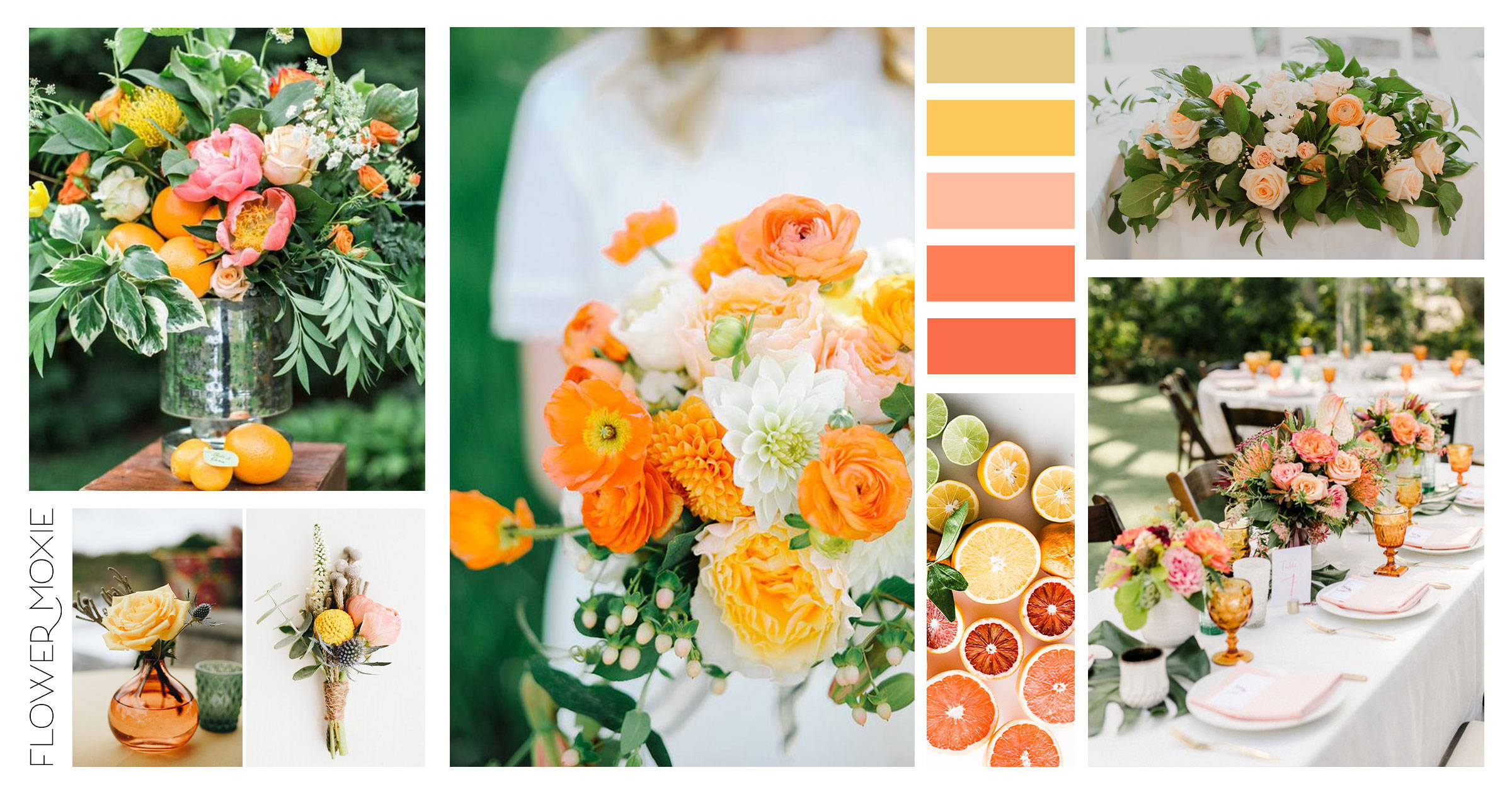 Step 1: Pick Your Package
Step 2: Look Over Inspo and Recipes
---
"What is this gonna look like?"
Glad you asked! We'd love to show you our Pinterest inspiration board for this palette!
---
What flowers go where?"
We made it easy! Snag your printable recipe for this collection and print copies for your helpers!
---
Can you talk me through this design and color palette?"
Glad to! We built this palette with specific design elements in mind!
Step 3: Adding Flowers

(optional)
Want to add more flowers to the package? Please do - we want you to make it your own! The below flowers are either part of the collection or the perfect add on blooms to compliment the vibe!
(Note: Although you cannot swap out flowers within the packages, you can add on or email us to help you customize the package)
Citrus Crush Compatibility Quiz
If you:
Look forward to Monday morning staff meetings

Dream of being a Fantana

Can liven up an Office Max printer aisle

Do the 5-4-3-2-1 countdown before launching out of bed
Congrats! You got electric energy and were meant for this collection!