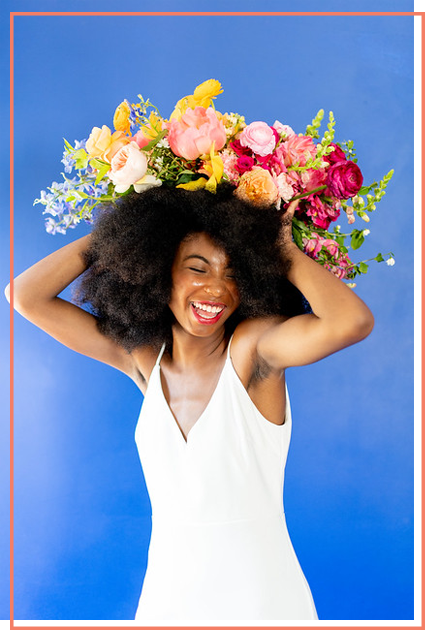 The Dirty Details
(yet pleasantly clean)
This is our fatty DIY Resource Page and its purpose is to instill confidence. Like shave-words-into-the-back-of-your-head confident.
We've broken the DIY phases into bite-sized videos with tandem PDFs to guide you on your DIY journey.
Pardon our mouth-breathing and remember, we are here to:
• Make the DIY process transparent and unintimidating so you're not sweating like a donkey and cursing like a pre-teen.
• Encourage you every step of the way (unlike when your mani/pedi tech suggests an upper lip wax on 3 SEPARATE OCCASIONS)
Phase 1: Dip your toes in the water
Realistic DIY Expectations
Phase 2: Getting started the right way
Make a Killer Pinterest Board
When to Place Order and Receive Flowers???
Phase 3: You are sooo doing this - now get organized!
Phase 4: You have your flowers - prep so right
Why The $350 Order Minimum?
Refrigeration: Yes or No??
Transporting Your Flowers
Picking Up at Wholesale: What's it like?