---
"THANK YOU for existing! My flowers came out beautiful. This is the first time I've put bouquets together and I am so happy with how they turned out. I received so many compliments and was proud to say that I did them myself, with a little help from Flower Moxie. You made it easy to achieve Instagram-worthy flowers without any experience or expensive florists. "
---
"Just wanted to send a quick note to THANK YOU for all your help in bringing our floral vision to life. Not only did we love how they came out, me, my friends and family had A TOTAL BLAST making them. You ladies are incredible and were so helpful throughout the process. Just wanted to share some photos with you (from my photographer Abigail Whisler)! The floral semi-circle ended up coming out great! You were all so creative in helping us to make that a reality.
Thank you thank you thank you!"
---
"Do it. Just say "yes" like when your future spouse asked you to marry them. It will save you hundreds, if not thousands, of dollars. Amy is such a funny, professional, floral artist who will help make your vision come alive. Her team was incredibly helpful, especially after a small hiccup that was taken care of in less than one hour. Come on people! That's basically magic! You will not regret going with Flower Moxie for your wedding day flowers. You will not only get gorgeous floral arrangements out of it but also some great memories!"
---
Just wanted to send a giant THANK YOU to the Flower Moxie team, and especially to Abigail who did my custom consultation! The bouquets and boutonnieres turned out exactly how I pictured, despite a pretty vague Pinterest board and total lack of experience on my part.
You offer such a unique service, letting brides on a budget have awesome looking DIY florals without the stress of winging it 100%. And it wasn't just not-stressful, it was fun!! I seriously recommend you to every engaged couple I come across.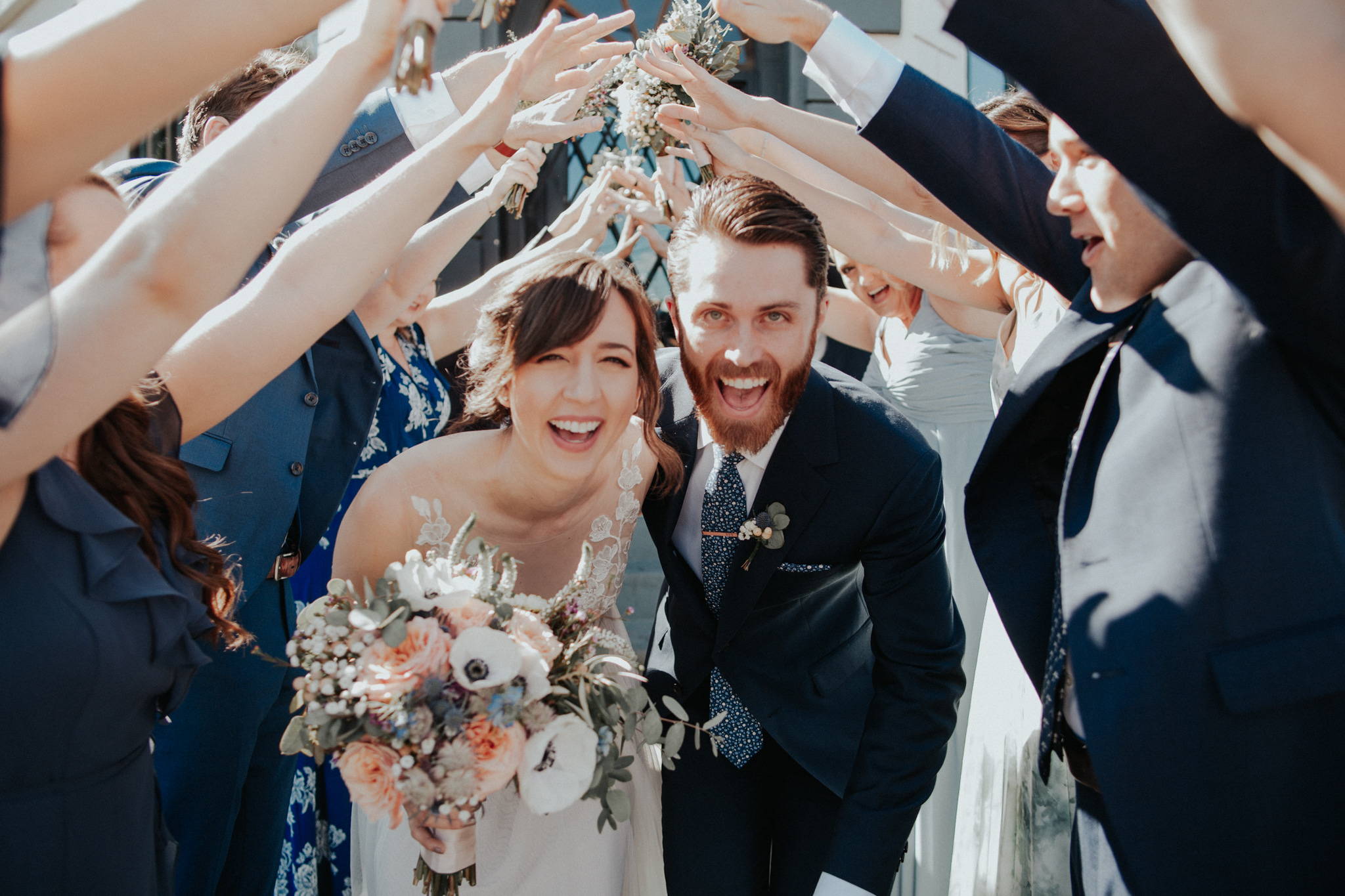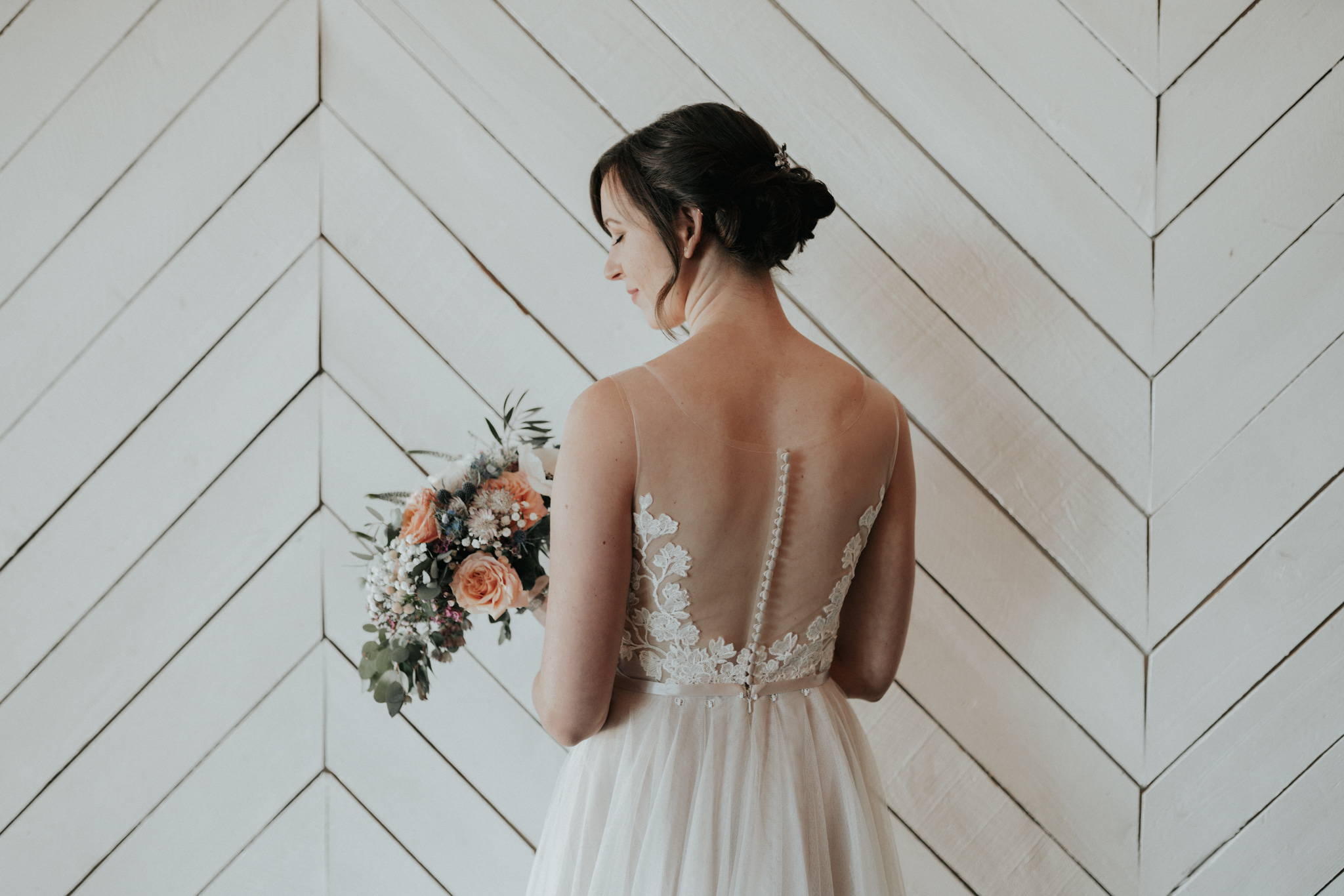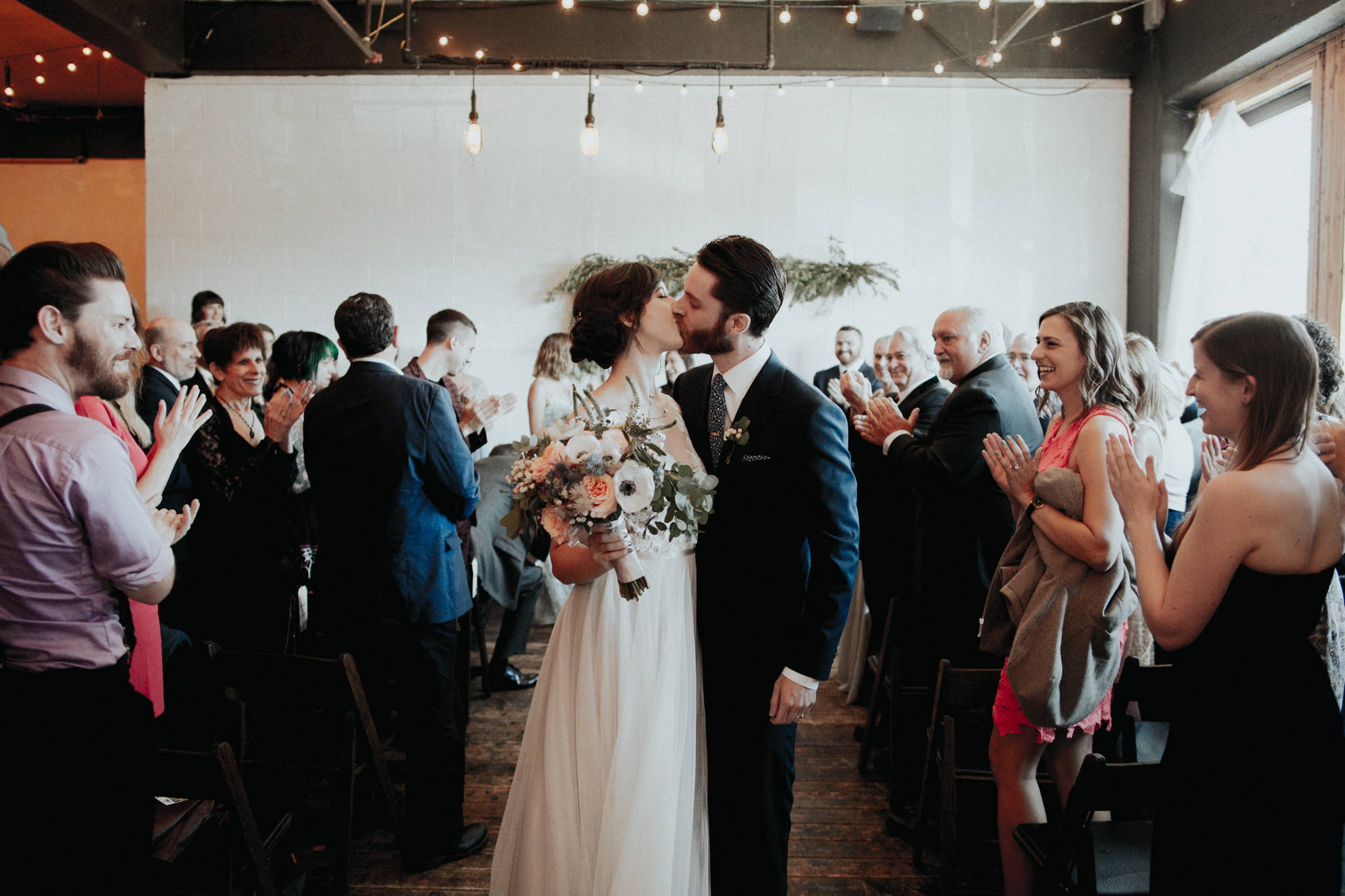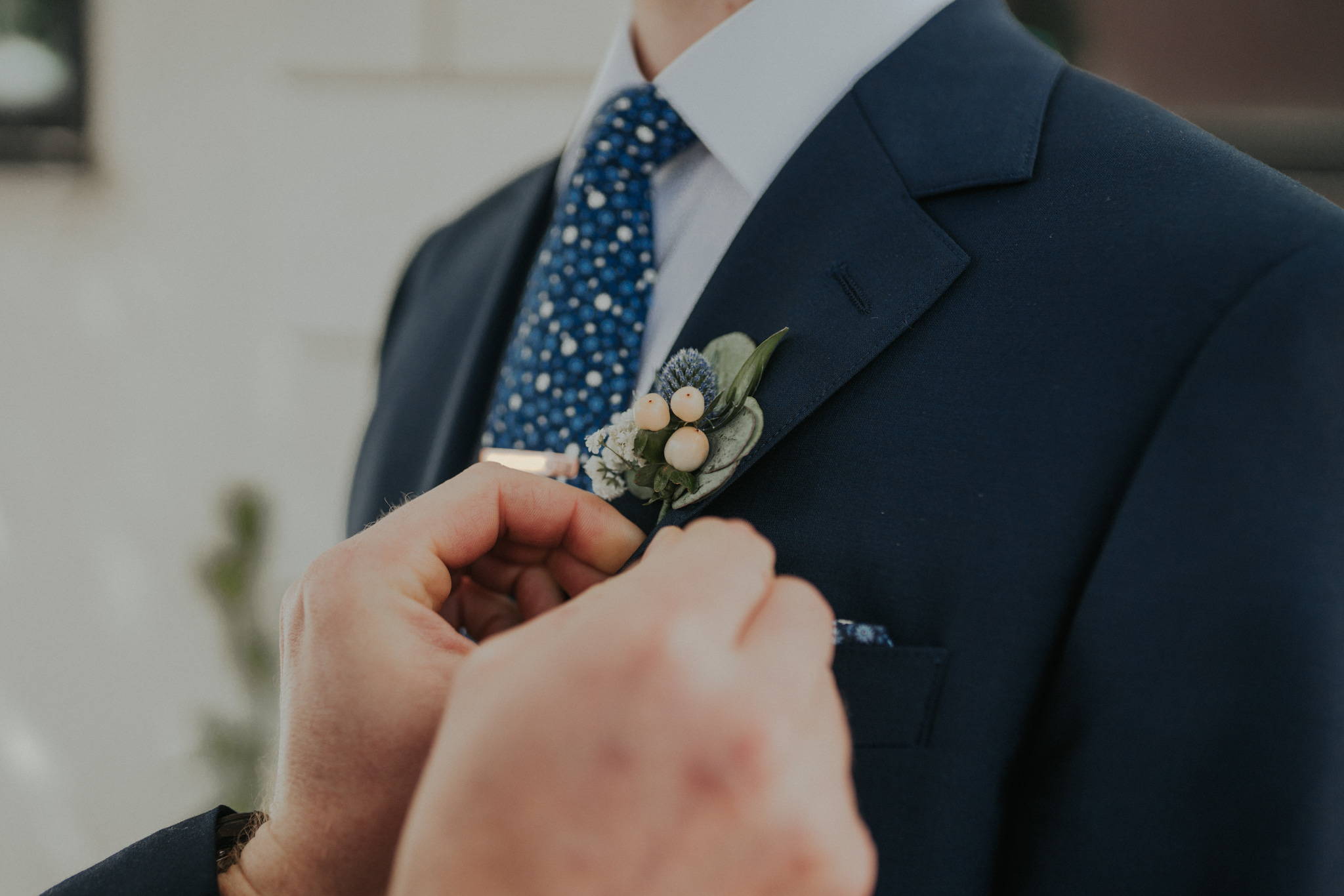 ---
"Let me say the flowers from Flower Moxie were not good, they were great! Of course, I could have gotten flowers from a number of online vendors, so what makes Flower Moxie's flowers so great? It's the people! Tiffany was super supportive and fun. I loved emailing with her, even when the email was about a needed substitution, didn't matter because I felt like they were personally invested in my project. Did I mention that they were funny too?! I loved that. Wedding vendors can sometimes not be as excited about the event as you are (I mean, they only do this stuff all the time! Ha!), but Flower Moxie is clearly excited to help their customers have not only the best arrangements but the best experience they can. Along with the emails, they followed up to make sure I did have any questions or concerns about the flowers and how to do it. They even made a video for me when I needed advice about a couple of large ceremony arrangements.
Everything was so beautiful. I used the Flower Moxie Dark & Moody collection and added to the order, with peonies and roses from our local flower vendor. I didn't get great pictures of the centerpieces for the reception (dang it), but they were lovely. The reception was in a local cocktail lounge, giving it a warm speak easy vibe. I used brass goblets as the vessels and filled with a mix of the flowers."
Read her full review here.
---
"Flower Moxie is amazing for any level of DIY skill! My friends and family helped me do ALL the flowers for our wedding - bouquets, centerpieces, bouts, etc. I spent right at $1K versus ~$5K to $7K for hiring a professional florist. Doing the flowers was one of the most FUN activities of my wedding weekend. I would recommend them by far!"
---
"Before I even started planning my wedding, I knew that I wanted to do my own flowers. My fiance and I had budget and paying a florist wasn't an option but I wasn't sure where to begin when finding flowers. I'm SO HAPPY I found Flower Moxie! The ordering process was easy and they have so many beautiful flowers and greenery to choose from. I chose my own flowers but they offer pre-selected packages that are lovely if you get overwhelmed by all of the options. I was able to pick them up from a local retailer three days before the wedding and the instructions and videos on how to prep the flowers made the process a breeze. I was able to make my bouquet, 2 bridesmaids bouquets, 11 boutonnieres, 3 dozen bud vase arrangements, and cake flowers for under $600. If you're looking for a wholesaler to buy your flowers from, Flower Moxie is the best option out there!"