TEST pinterest organic cream bridal bouquet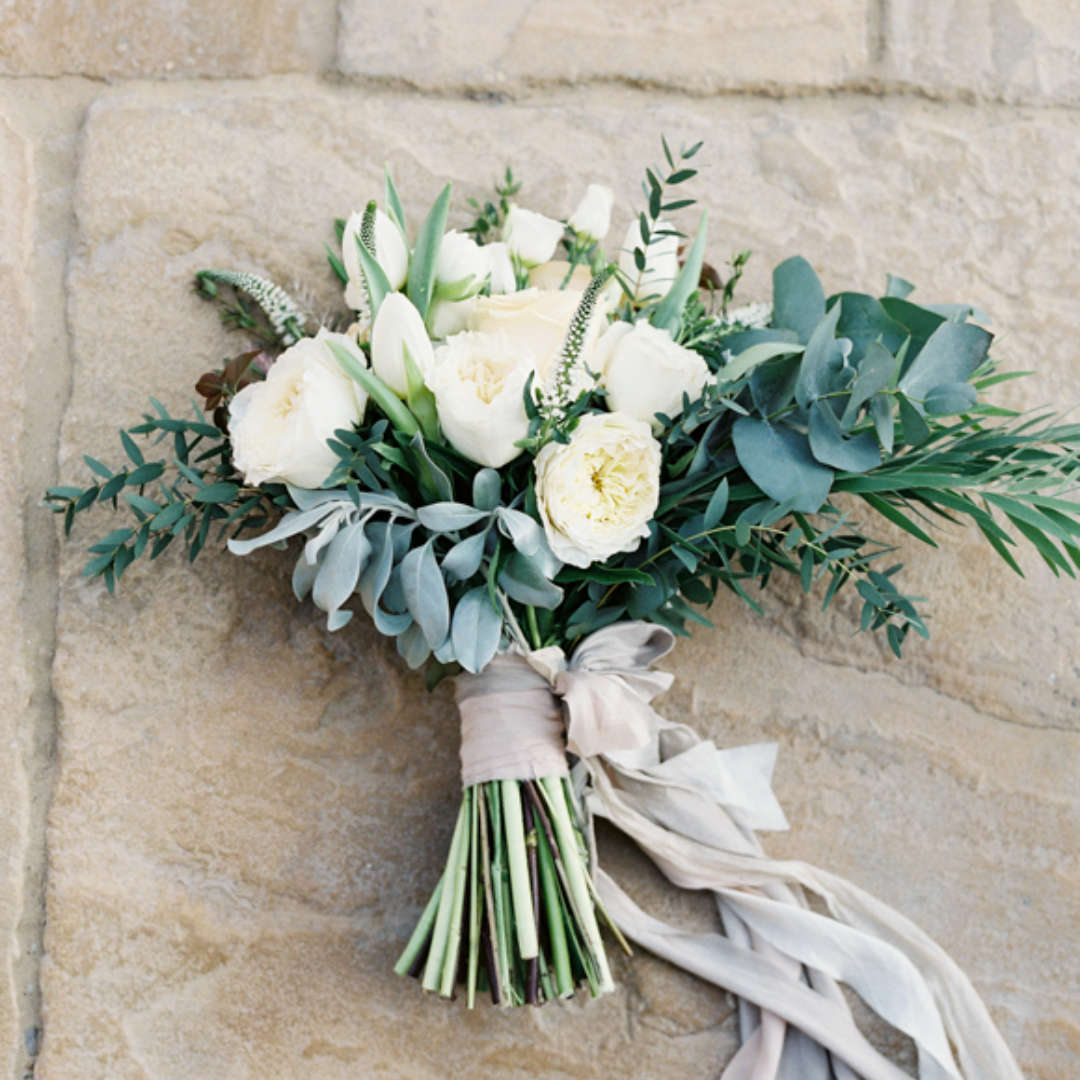 OK, this bouquet is LAYING ON THE FRIGGIN' GROUND and still looks breathtaking!!!! It's the floral equivalent to that girl on Facebook that looks flawless 8 seconds after giving birth. I be like "HOW?!?!?".

But seriously, the sages, the creams, it's utter perfection!

The flowers below capture the muse of this arrangement. Pick out what you like, and make it your own, Sweetpeas!
Our recipes for recreating this look
This recipe will be enough to make approximately
1 bridal bouquet , 4 small bridesmaid bouquets, and 3-5 bouts/corsages
(Approximate cost: $320)
8-10 stems garden rose
5-6 stems lisianthus
5-6 stems spray rose
5-6 stems veronica
1/4 - 1/2 bunch baby eucalyptus
1/2 - 3/4 bunch gunni eucalyptus
5-6 stems standard rose (vendela/proud/escimo)
2-3 stems veronica
2-3 stems lisianthus
2-3 stems cream spray rose
~1/4 bunch baby eucalyptus
~1/4 bunch gunning eucalyptus
1-2 buds cream spray rose
sprigs of baby eucalyptus
sprigs of gunning eucalyptus
buds of lisianthus
Note: save your "scraps" from the bouquet assembly for your bouts!
Bridal
This recipe will be enough to make
1 bridal bouquet
(Approximate cost: $xxx)
Bridal Bouquet
8-10 stems Romeo (or garden rose of your choosing)
blah blah
blah blah
blah blah