MOCKUP How to Design / Floral Design 101
Start with greenery
We begin with greenery - it's the foundation of an arrangement. Do you like a look that's more woodsy with seeded eucalyptus? Something light and airy like silver queen pittosporum or belles of ireland? Something light green and springy like bupleureum??? You get the point; decide which look you're going for and start by choosing your greenery.
Volume Flowers & Roses
These are the flowers that are going to cover a lot of area and are cost-friendly. Filling a vase with a few hydrangeas is a lot less pricey than filling them with anemones and ranunculus. As a florist, this is the second thing I establish when writing up a design for my client....what will be the base flowers of the design? What will cover a lot of area without blowing the budget?
Accent Flowers
These little flowers are the bling of a floral arrangement. Like jewelry, they are small and bit pricey but you don't need a lot to make a statement. If your heart desires all 'Accent Flowers', then have at it, sister! I won't stop you!
________________________________________________________________
How do I put this together?
Here are some examples to get you started!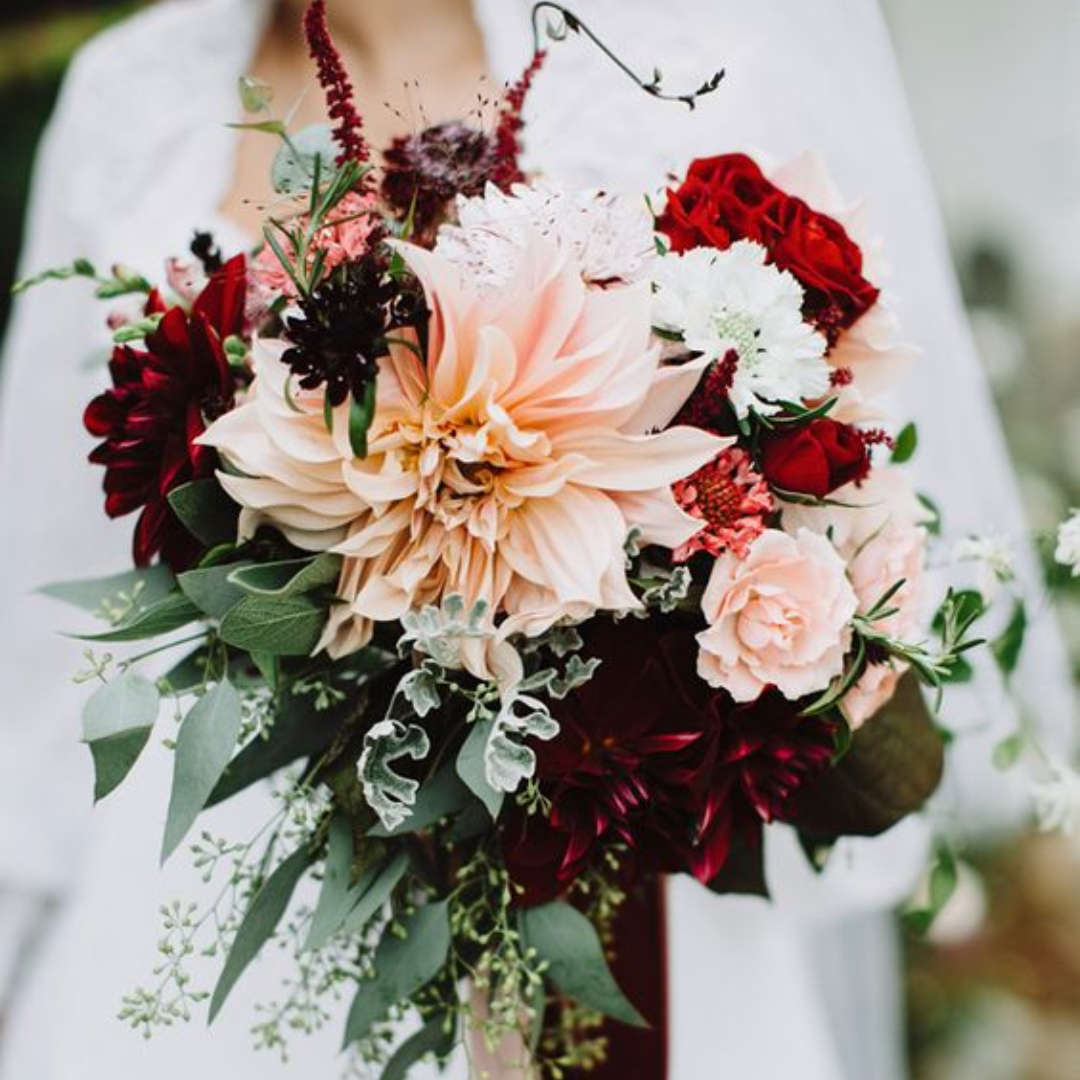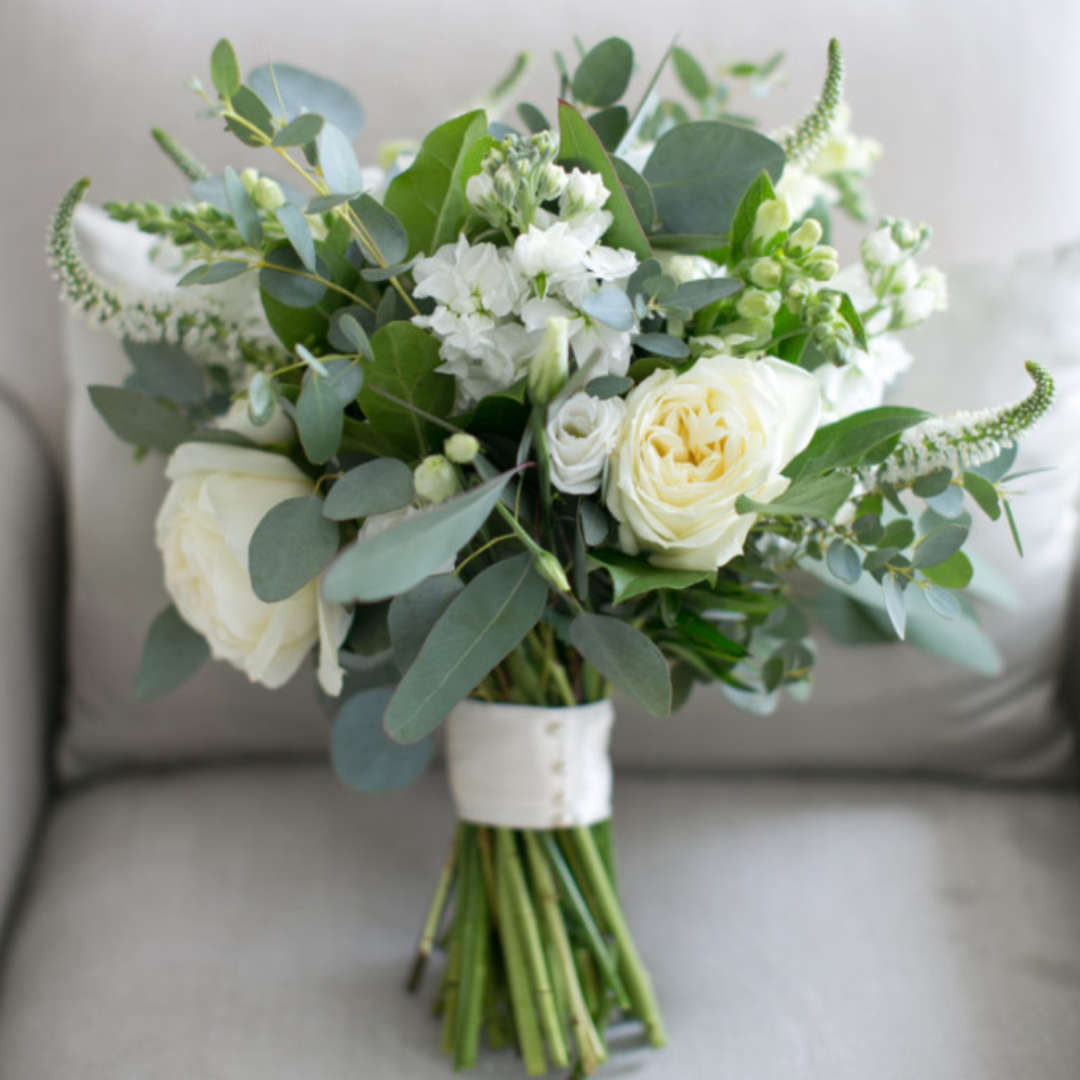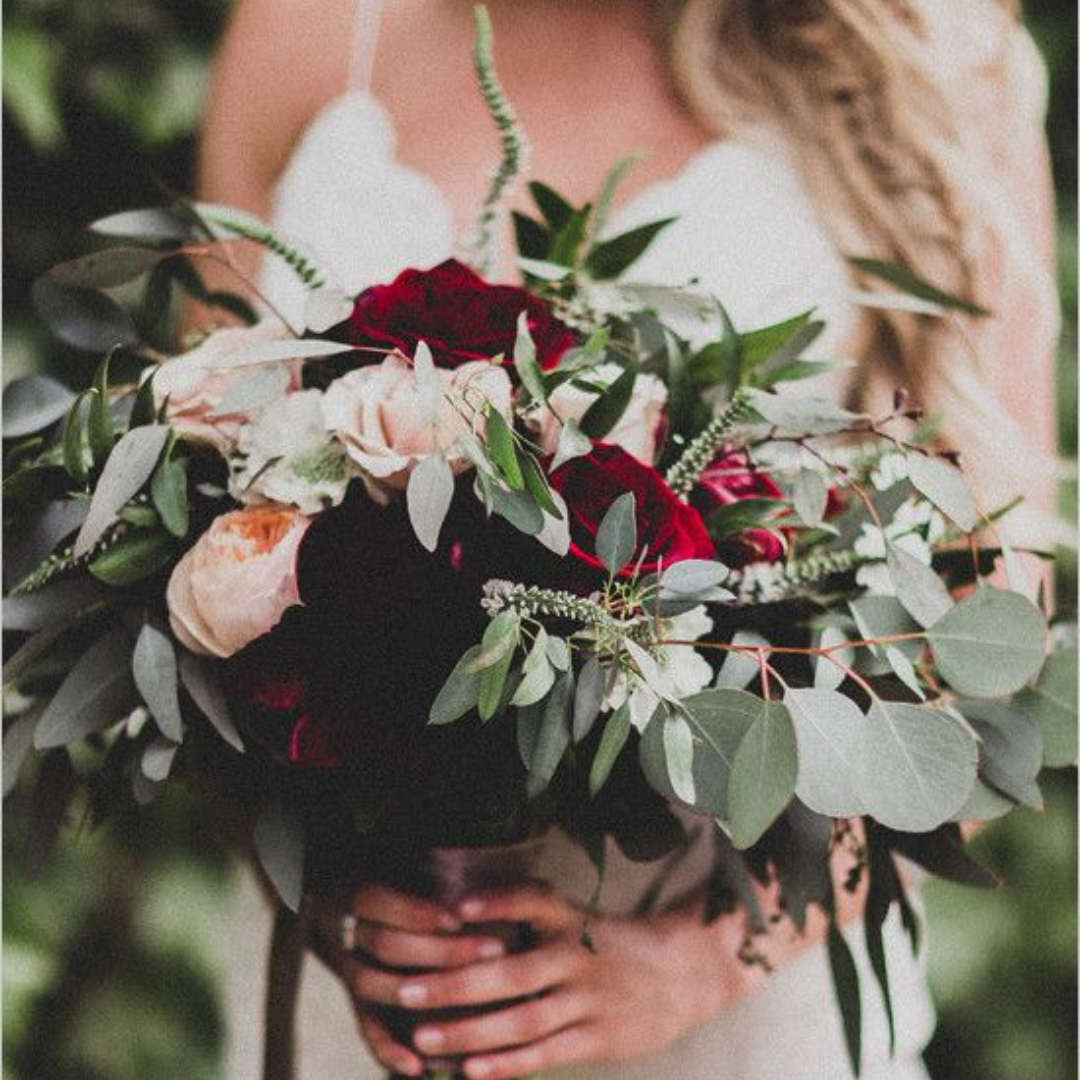 For an average-sized bridal bouquet:
2-3 types of greenery
2-4 volume flowers
1-3 accent flowers
Most bridal bouquets have 25-35 stems depending on how large & in charge you want yours to be. These are only approximations - you can get as extra as you like! But remember: the more stems you add, the heavier and pricer your bouquet becomes.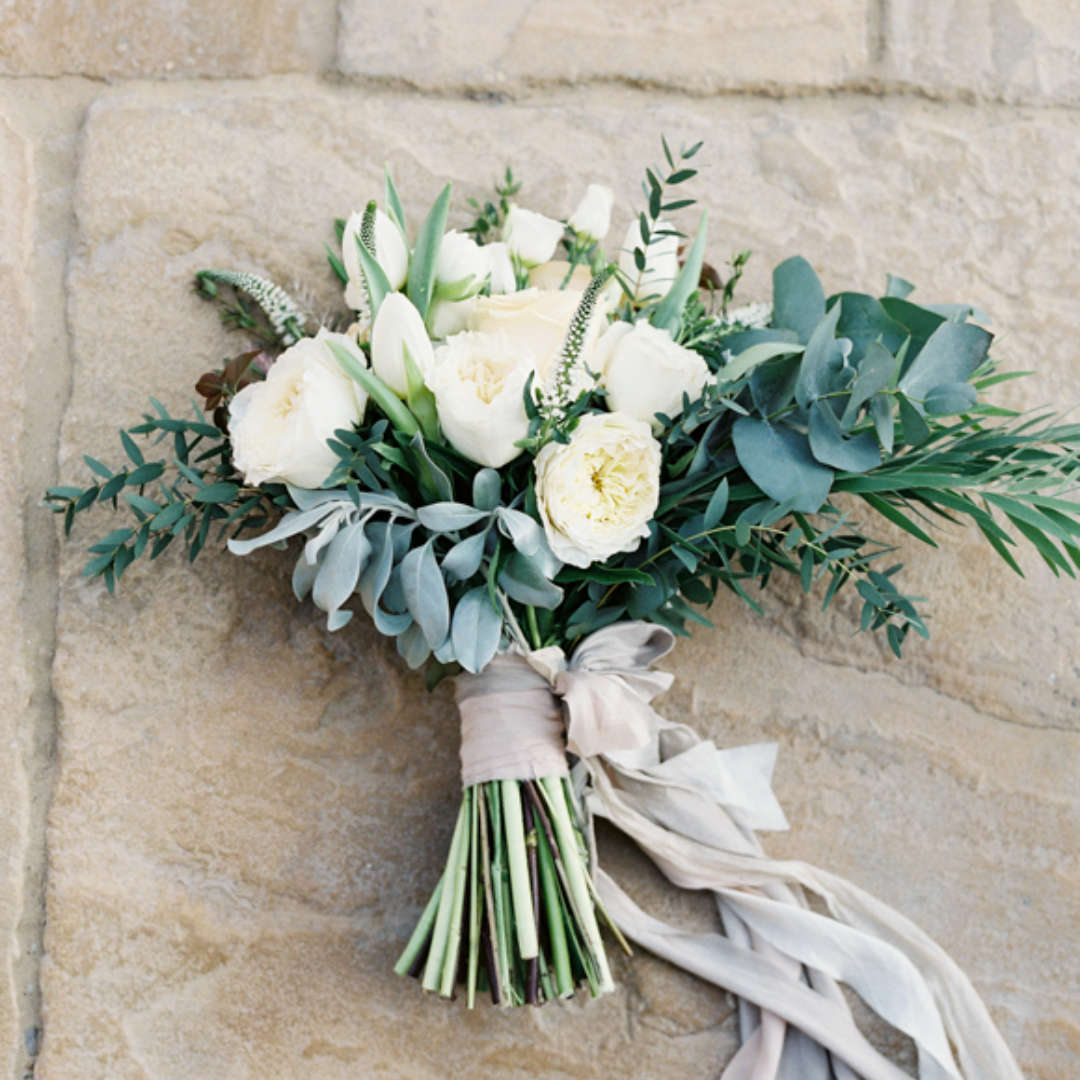 Heres are some ideas to make the bouquet at right your own:
Gunni + dusty miller + baby eucalpytus
Cream spray roses + white veronica
Cream garden roses* (like O'Hara or Romeo)
*In this case, garden roses can be pricey and therefore will be your focal flower and spray roses + veronica will be part of the "supporting cast" of volume flowers. See? We're breaking our own rules already AND SO CAN YOU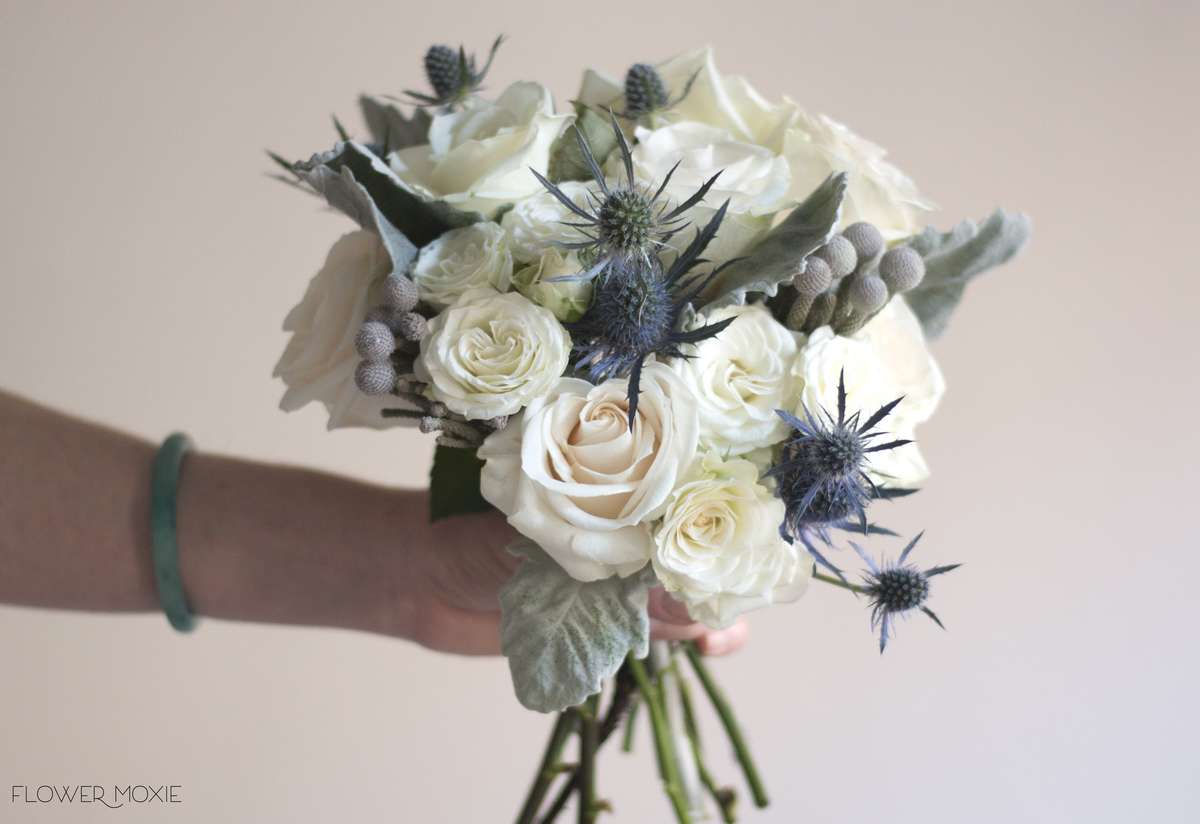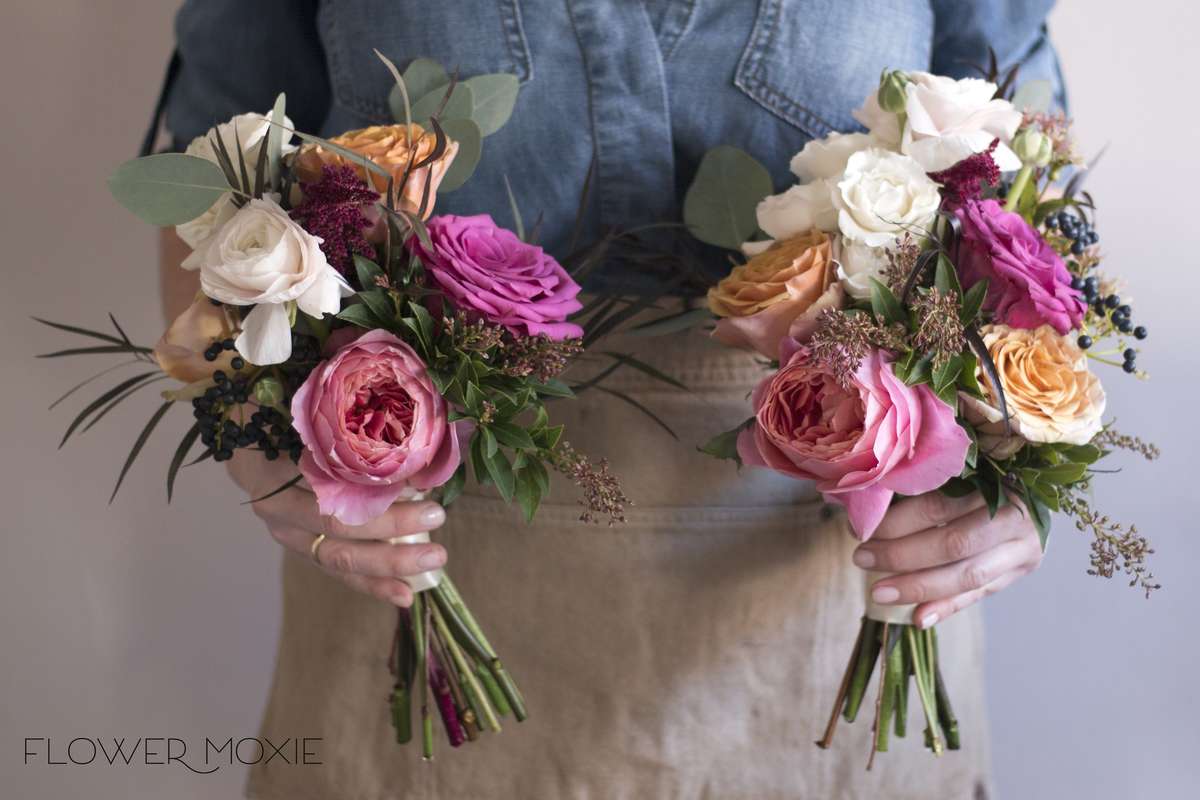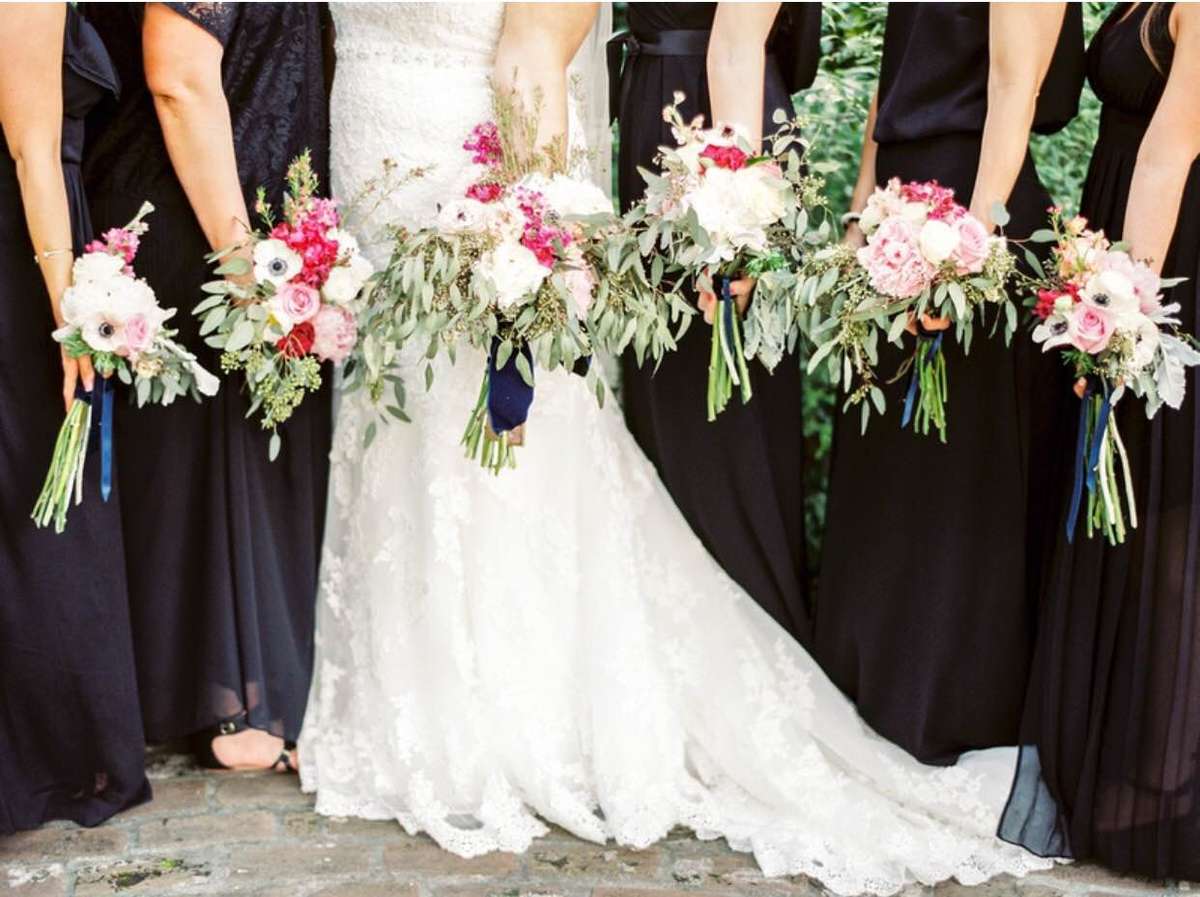 For an average-sized bridesmaid bouquet:
1-3 kinds of greenery
1-3 volume flowers
1-2 accent flowers
typically a mini version of the bridal bouquet
** You'll typically use a total of 10-20 stems in a bridesmaid bouquet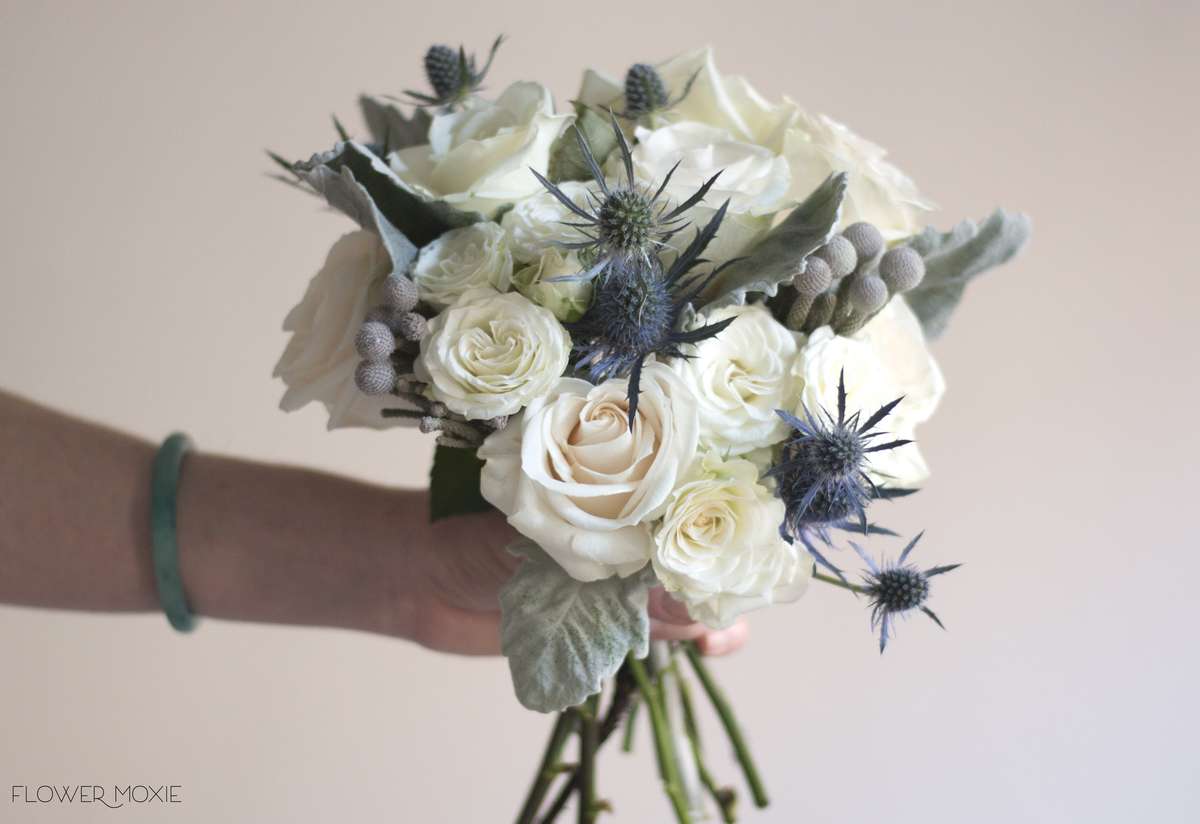 Make the bouquet at right your own with:
Dusty miller + brunia berries + thistle
Cream spray roses + vendela roses
Cream ranunculus