You do brave, beautiful, borderline genius things every day. YOU CAN HANDLE FLOWERS!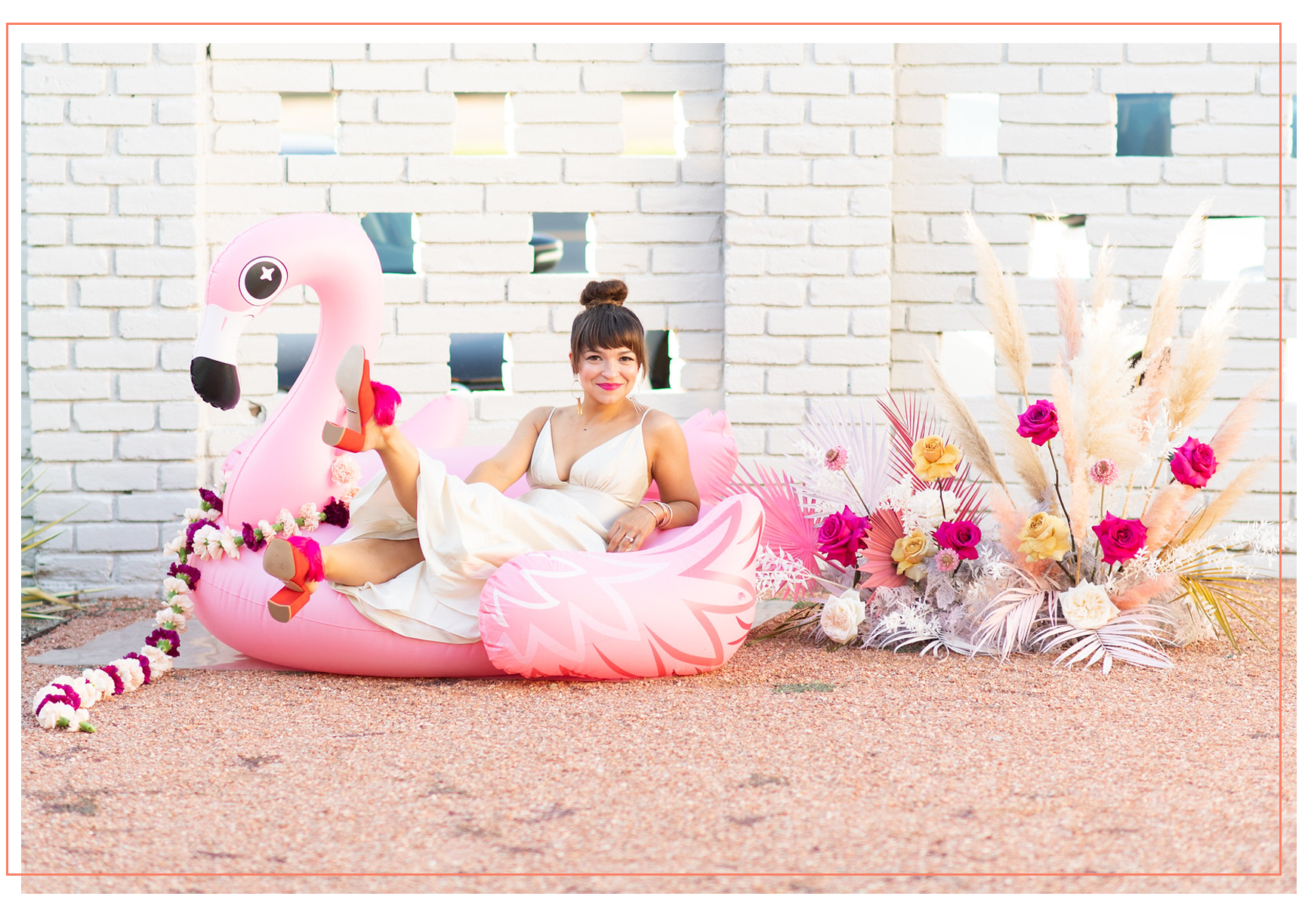 SHOP full-frontal FLOWERS:
Browse and be warned that our flowers will grab you by the eyeballs and jiggle 'em around a bit.
5 REASONS TO BE A #MoxieBride
Save Money: You cried by the silk flowers in Michaels after you got your florist quote.
Legit, Florist-Grade Blooms: Because no one is fangirling over grocery store roses.
Bragging Rights: You have a lot of tags in mind for Instagram.
Memories: You want to call peonies "peens" with your fun grandma.
Our Hand-Held Approach: We're not gonna leave you standing there with your boobs flapping in the wind.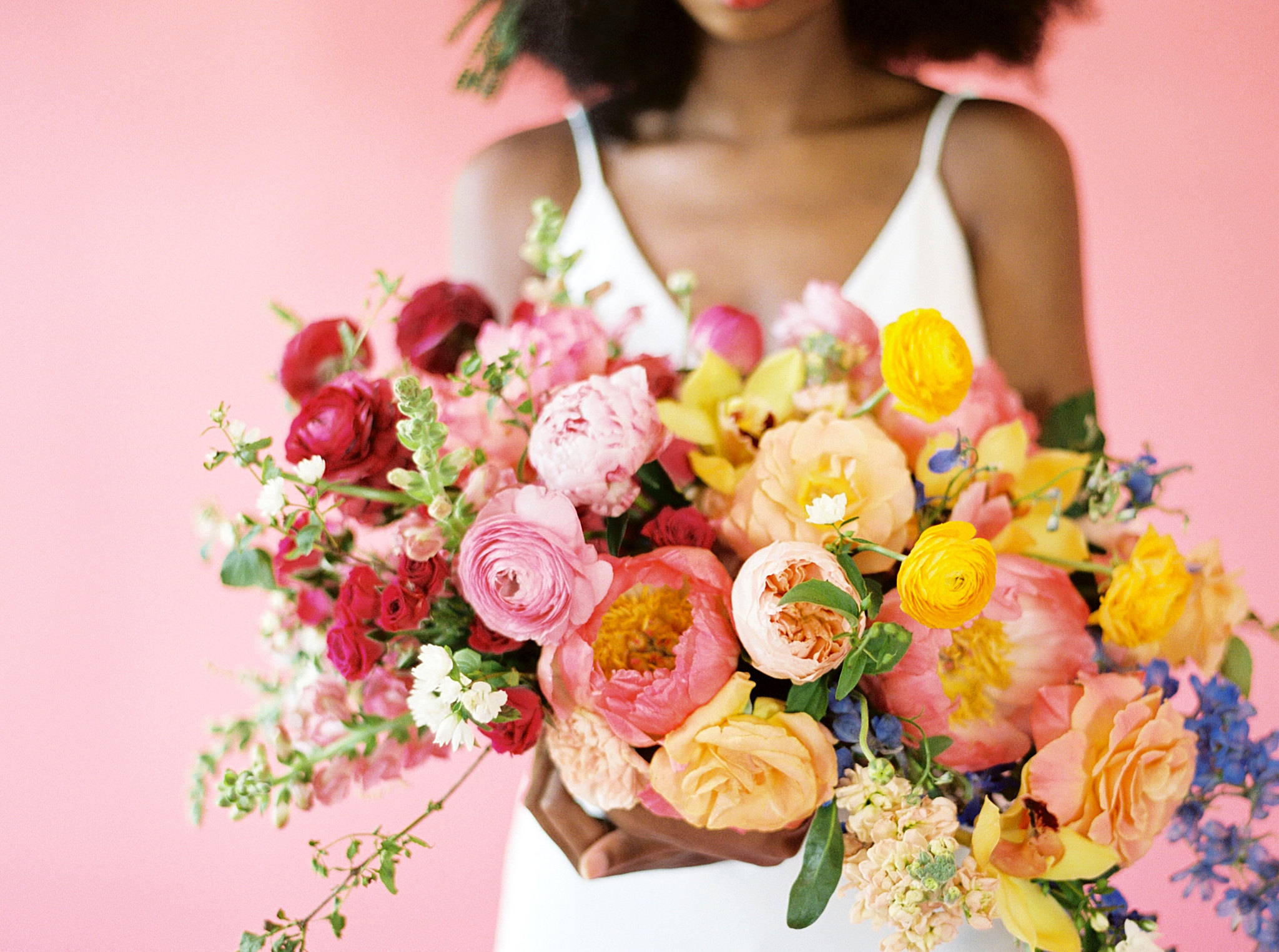 Bulk Fresh Wedding Flowers
You're a bride so you want your special day to be perfect — but you're also an independent woman so you can do perfect yourself!
Let someone else juggle your lists of photographers and musicians, comparing venue costs and available dates so that you can make a gorgeous DIY wedding bouquet that looks as perfect as the one on your Pinterest board.
We're here for it! Flower Moxie is your wholesale flower source and savior for all things DIY flowers. We'll help you from choosing your fresh wedding flowers to putting together the bouquet or boutonniere.
We're here to help bring your wedding pinterest board vision to life.
Wholesale Fresh Wedding Flowers
Are you a traditional rose lover? A flower child who wants wildflower arrangements? A girl with rustic roots? Whether your tastes are elegant, exotic, modern, whimsical or a style all your own, Flower Moxie has the selection of bulk fresh wedding flowers to suit your aesthetic.
As DIY experts with backgrounds as professional wedding florists, we have a stunning selection of florist-grade, high-quality flowers of every variety you can imagine. From fresh roses and ranunculus, to snapdragons, sunflowers, daisies and dahlias, we make the world of DIY flowers your oyster. Browse our blooms and order your favorite flowers in bulk to build your bouquets.
If you're not sure what flowers you want, which kinds will look perfect together or how to make your vision a reality, don't stress — that's what we're here for. At Flower Moxie, we're about more than selling you the most stunning blooms. Along with our wholesale flowers, we specialize in expert advice, ready-made collections, design directions, DIY videos and artistic brainstorming.
Build your floral arrangements from scratch if you're feeling it! Learn more about how to create the perfect recipe for your bouquet with volume flowers, filler flowers, texture flowers, accent flowers, and greenery.
But if you are just that type of person that needs some extra inspiration, don't be afraid to take advantage of our creative collections and custom designs. We might be a bit biased, but we think we're the best.
Fresh Flower Wedding Packages
Girl, we know you just want a Pinterest-perfect wedding. How many hours have you spent building that perfect inspo-board? We're here for you.
We'll be real with you - we've spent a significant part of our professional lives combing through Pinterest boards, picking our favorite styles, and curating lovely looks for our brides. We don't want you to feel overwhelmed, we want you to have fun picking flowers that match your style and color palette! That's why we've put together some pre-made wedding flower packages comprised of classic collections & mood board inspired collections. This is your foolproof way of creating the perfect DIY flower package for your wedding with flowers that go together so.freaking.well!
Shop your collection by color, aesthetic, or general vibe/mood. From there, all you have to do is pick your package size, add it to your cart—details, details, details—and voila! You have exactly what you need to make the arrangement you've always dreamed of. It's simple and it saves you money! Told you we're here for you!
Custom Design Consultation
Are you stressed out about all of the different possibilities?
Let us help!
If the original designs and options in our collections just don't match what you'd like, no problem! Hit us up and we'll help you to create a custom design that'll make you swoon. First, you'll talk to one of our professional florists over the phone to go over the essential details like budget, blooms, supplies, size needs, and favorite nacho toppings. After we cover the basics, we'll gush over your venue and fan girl over all your Pinterest board ideas, and create a personalized plan and recipe just for you!
With your custom cart and easy-to-follow "recipe" for putting your bouquets together, your wedding flower perfection is right at your fingertips. Changed your mind? No worries. We'll revise your custom cart and recipe twice if you want to adjust your arrangement.