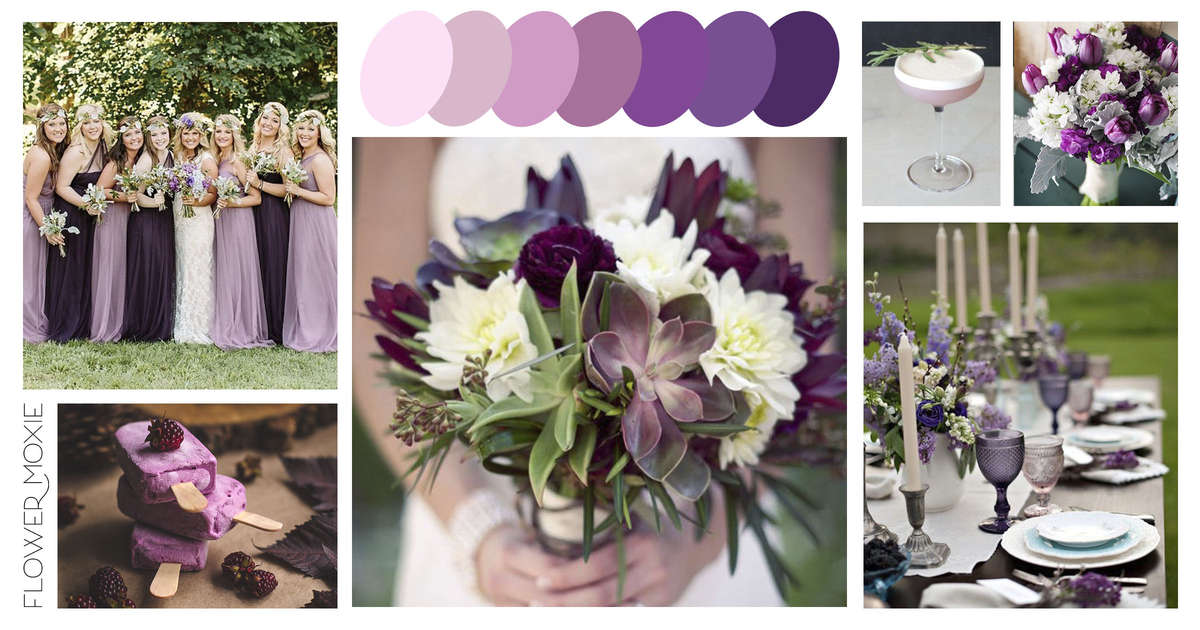 Want to see the full Eggplant and Lavender Pinterest Inspo Board?

Click here!
Make It Your Own!
**Flowers below are part of the Eggplant and Lavender Packages or a great add-on to compliment the vibe!
Thank you to the fabulous photographers who gave us permission to use their image in our moodboards!