Gas Station Chicken and My New BFF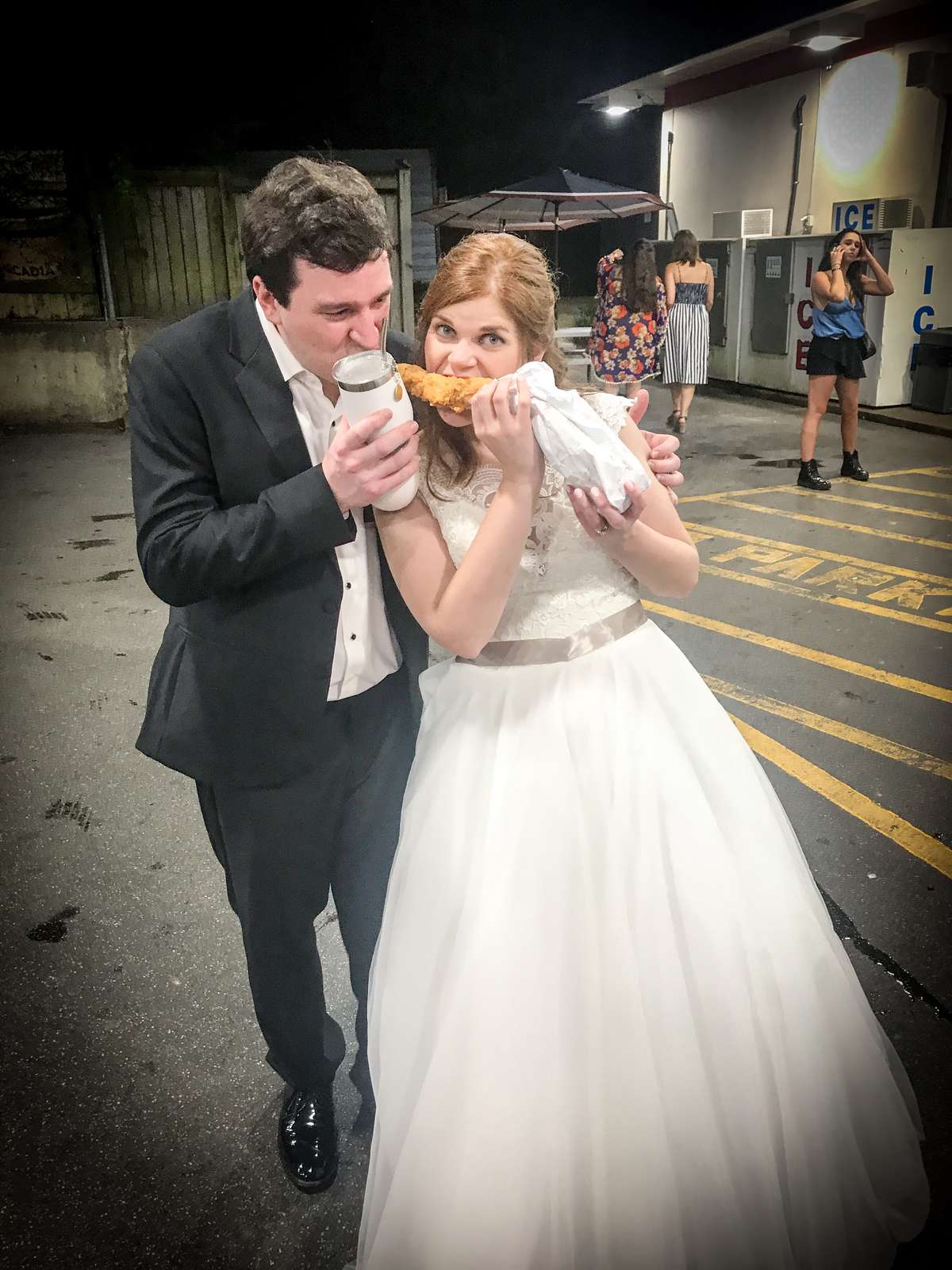 "Oh man, you gotta work with brides on the daily? And I thought HR was tough."


I blame WE TV for eroding everyone's perceptions of brides. Sure, I sometimes get a tube of mascara hurled at me from across the room. But most of the gals I work with make me want to embroider a love pillow with our initials.


Like attracts like – you put energy out there and it boomerangs back. My Moxie brides remind me of this every day. They are witty, brave, creative, strange, scrappy, and overall the most interesting women in my newsfeeds. I could go on, but I'll let Maggie's email prove my point.


Hey Amy!

I am so excited to share my wedding photos with you! Doing the flowers myself ended up being the BEST process. Because we were getting married six hours away from where we live, my long-time BFFs Kristin and MJ let us ship the flowers to their house and do all of the work there. Will (my boo) helped me unpack everything when it arrived on Wednesday to get things blooming. We did end up buying way more buckets that day; one should conceptualize the number of buckets needed, then triple that conceptualization!

I had lots of people on standby for Thursday, but I got up at 8 am and just started rolling. Around 9:30, Will pitched in a bit by cutting the hydrangeas under HOT water and dipping the stems in Alum - that ish WORKS. He also arranged the bulk greenery in a better way so that I could retrieve things quickly. No man should try to say they cannot help with this - they can and must. I had my centerpieces (15) and an altar urn done by noon (and a lovely assist with greenery by my amazing now-sister-in-law who both brought her sweet 6-week-old daughter (the best help!) and strapped into a bridesmaid dress that weekend, God bless her); all six bridesmaids' bouquets (with an assist from my mom, who had just arrived) by 2:30; and bouts and the other altar urn by 5. This was with lots of snacks, coffee, and chatting with others built in. I had time to get ready for a 6:30 dinner with friends, where I had alcohol. I do not recall what else I had for dinner; it was not important.

The day before, we got everything very safely moved to a suite at the hotel (our reception was in the ballroom), and we were able to put the altar urns in the church. The day of, friends came to my suite and helped me put ribbons on the bouts and finish up the corsages for our moms and Will's grandmother. We were drinking prosecco and laughing at our friend who fell over on the march back to the hotel from getting gas station chicken the night before (he was not permanently scarred, but that incident does indicate the crunk level of our rehearsal dinner).I put my bouquet together in about 10 minutes, having completely changed how I wanted it to look and feeling completely capable of doing any damn thing in no time. My friends decorated the ballroom, and I had one friend in particular (who has a degree in fashion design, and who has, for 20 years, been insistent on his "Artistic Vision." I obviously love him) who took the flowers we had left and made the cake table his canvas. It's seriously one of the prettiest things I've ever seen.

I told anyone who would listen that I did the flowers, and that Flower Moxie is a house of goddesses sent to this earth to make lives better.I am one of those people who LOVES to let someone know I not only got the best thing possible, but I got it for basically a Coke and a smile, because that's how budget-friendly this was. I also got married, which I'm very happy about, but even Will was like, "Did you see the flowers? Maggie did them." It's important to marry someone who knows what's important.

The day after, I handed some centerpieces out to friends and fam, but it was ultimately kind of a lot, and we definitely couldn't take them back with us, so the hotel took them and proudly displayed them absolutely everywhere. I am personally now obsessed with flower arranging, to the point where I think it qualifies as a hobby! I cannot say enough good things about all of this!

I've included pics of The Before. "Let's Do This" is a hella good theme from Home Depot right there. I also attached some after photos, along with our pic at 1:30 am eating our own gas station chicken-on-a-stick in a Chevron parking lot, as God intended. T

Use anything you'd like. I know I've also written a novel, but I want you to KNOW FOR CERTAIN how wonderful your service was for us. 15/10, WOULD DO AGAIN, MAGGIE SUPPORTS THIS MESSAGE. I also tagged y'all on Insta and FB! If there's anything else I can do to spread your word, I'm literally your disciple; I will do it.

Xoxo,
Maggie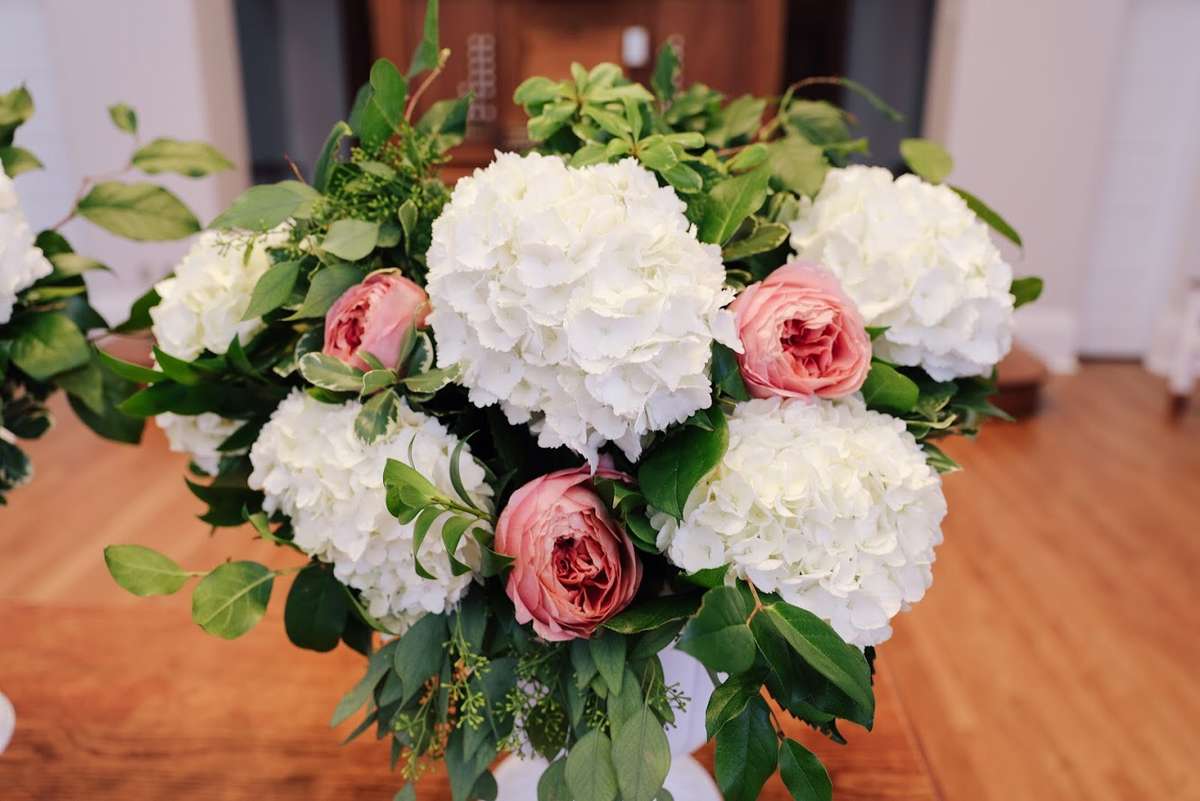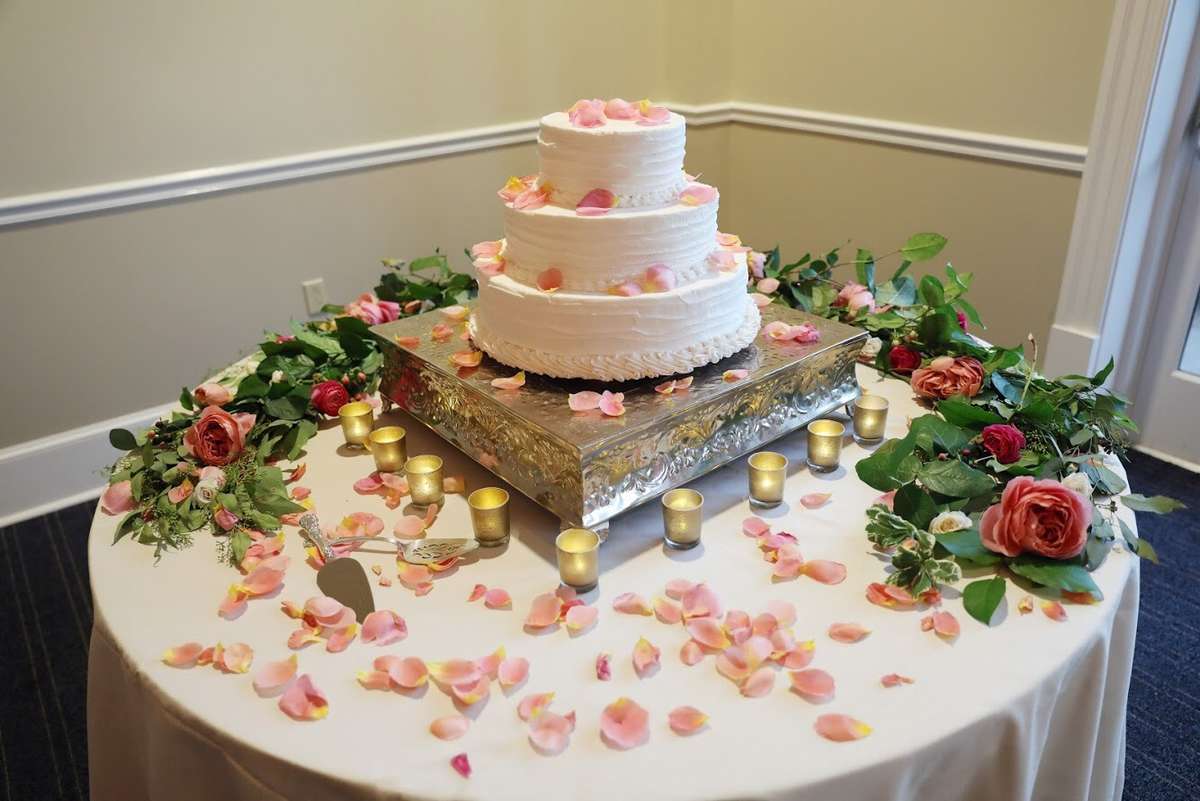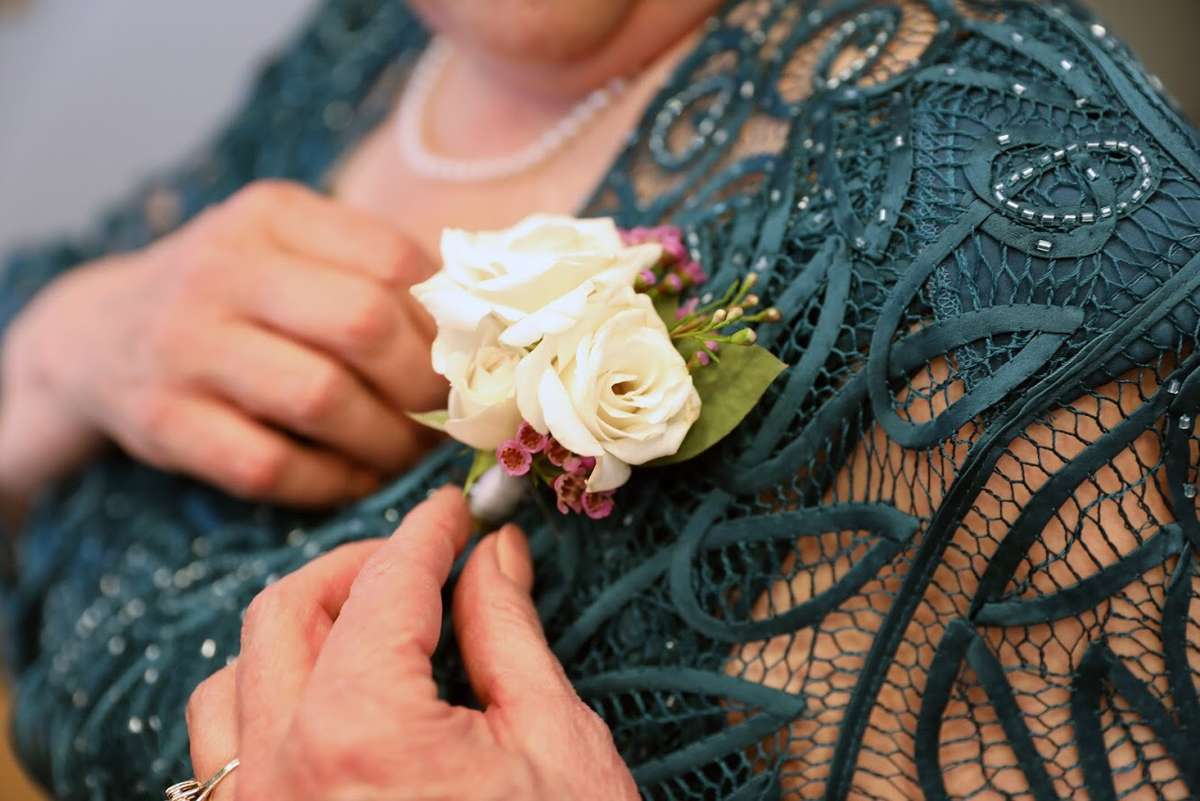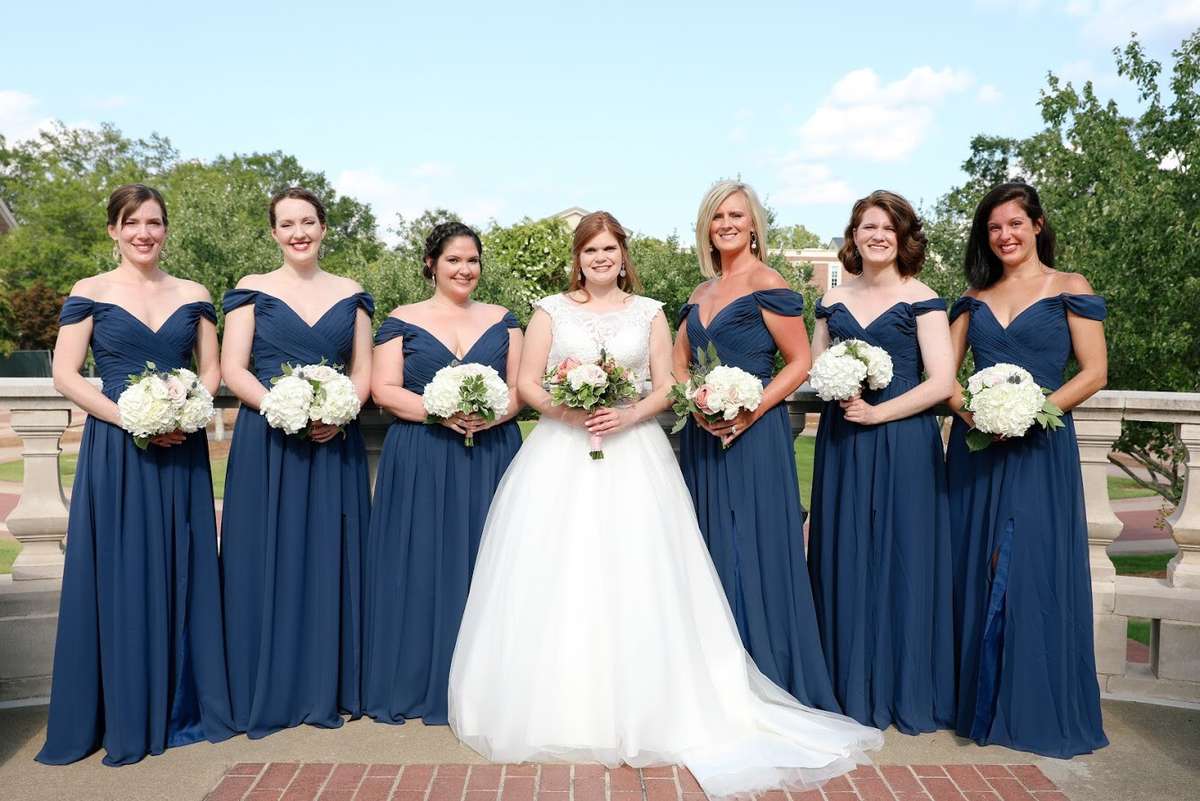 Cakes: Alice Chow (Clarksdale, MS - no website, she's just a living legend of cakery)
Booze: Y'all, I went to the Sam's Club. Amazing.
Shoes: Sparkle Keds by Kate Spade (life-savers, and I danced so hard I couldn't feel three toes on my right foot for a full two days after)
Wedding Dress and Bridesmaids Dresses: Allure Bridals
Tuxes: The Black Tux
Coordination: Myself and an actual army of friends.