Flowers by the Buttload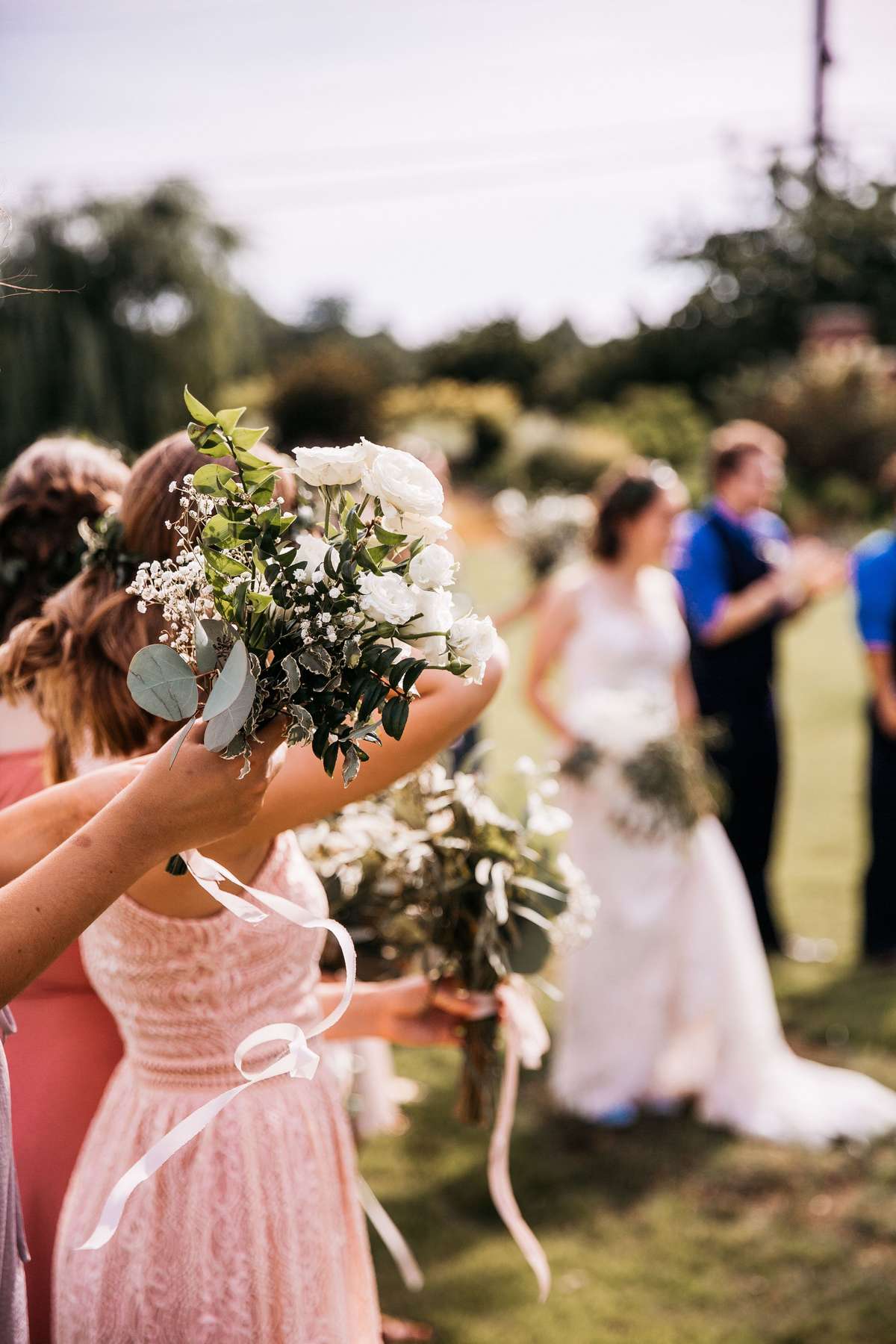 When a bride has the option of choosing any adjective in the English language to describe her flower inventory – immense, prolific, myriad – and instead chooses BUTTLOAD, my juvenile heart swoons. You guys don't realize how much my lexicon has improved since leaving forensic science.

Bethany is this sweet sparkplug who you want to keep inching closer toward until you're basically sharing a café chair. BUT NO ONE QUESTIONS IT because she's as darling as nose freckles.

She was surrounded like a sacred matriarch when it came time to arrange the flowers – everybody wanted to help INCLUDING her friend Kaelie's husband.

In her words: "My downstairs was turned into a floral DREAMLAND before the wedding and it's one of my favorite wedding memories."

There is something so redeeming about wearing your stained teambuilder shirt while holding French-market-quality blooms, drinking, and realizing you're holding tomorrow and forever after that in your hands.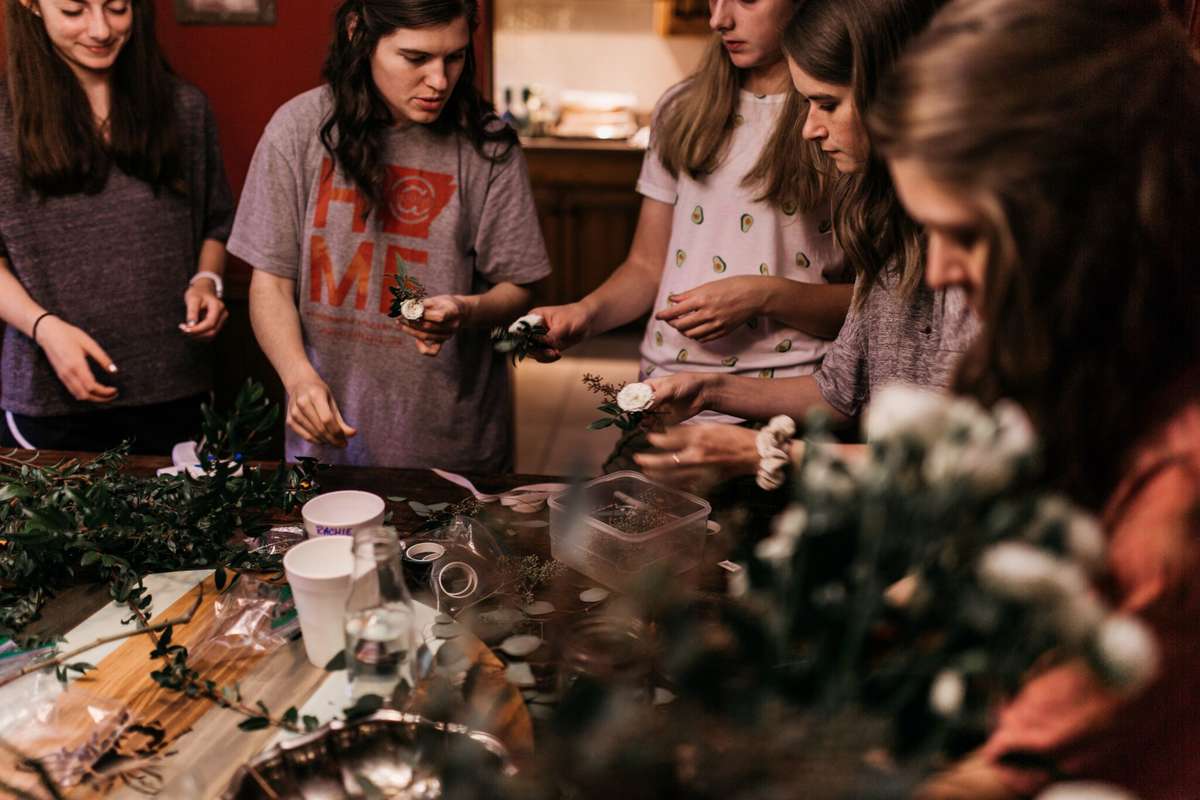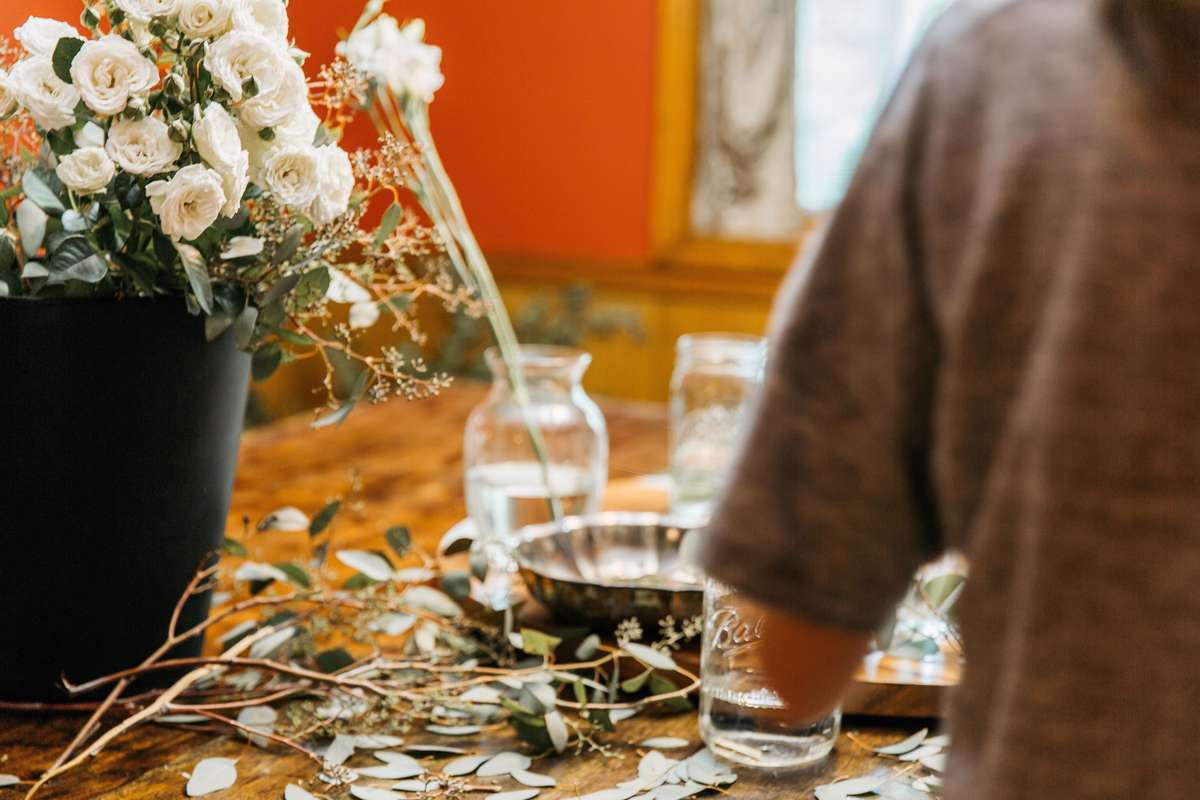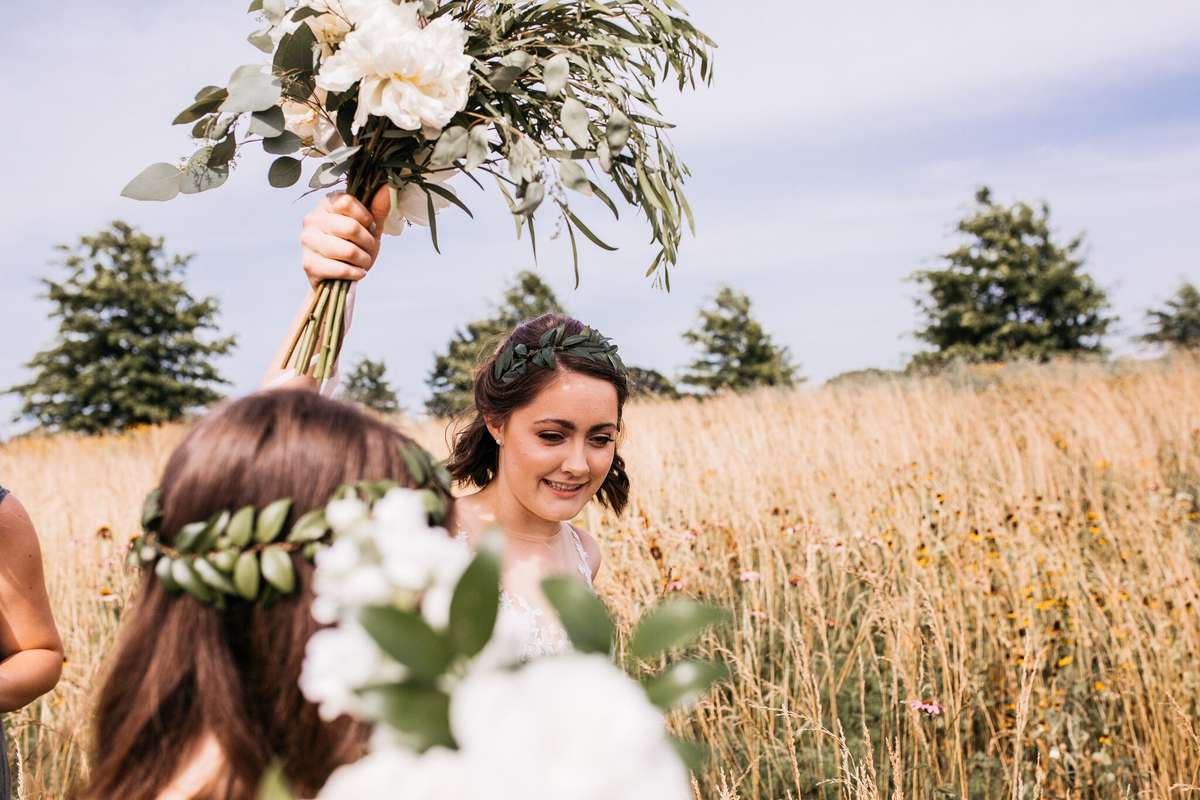 Sometimes wild, freeform arrangements can come off as fussy or trying too hard, but Bethany sold me the moment she held her bouquet like a freaking torch.

To my dear Buttload Bethany: Keep making marriage magical.

I should write greeting cards.